With Every Seat in the State House Up For Grabs, Election Day 2013 Could Be the Ultimate Recall.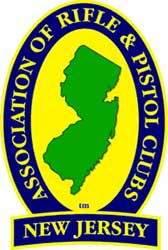 Trenton, NJ –-(Ammoland.com)- If you've had enough of Trenton's attacks on the Second Amendment and want to end them permanently, then there is one more mission that you must accomplish in 2013: get yourself, your family, your friends, and every like-minded, freedom-loving individual in the Garden State out to the polls on Tuesday, November 5 2013.
Lets dish out some payback to the politicians who have betrayed gun owners, sportsmen, and the Second Amendment itself. We also need to reward those who have proven themselves to be true defenders of freedom despite incredible media attacks.
See pages 6 — 7 of the November-December issue of News & Briefs for the ANJRPC PAC's ratings and endorsements of every state lawmaker, also available here.
November 5 2013 represents a rare alignment of the stars with a real opportunity for pro-freedom lawmakers to take back control of the state house. The last time one house of the legislature was up for re-election while a popular republican governor was in office (1985), republicans took back the Assembly in the largest sweep in state history.
This year, both houses of the legislature are up, and Governor Christie's favorability ratings are off the charts. If gun owners and sportsmen do their part, the 1985 effect could be back with a vengeance. 2013 has the potential to be the ultimate recall election.
There are more than a million of us in the Garden State – more than enough to get the job done. It is crystal clear from this year's legislative attacks that the antis' agenda has little to do with public safety, and plenty to do with bans, confiscation, and demonizing gun owners and sportsmen.
There is no excuse for any of us to sit on the sidelines on November 5th 2013. Please do your part and help change the balance of power in Trenton!
About Association of New Jersey Rifle & Pistol Clubs:The Association of New Jersey Rifle and Pistol Clubs, Inc. is the official NRA State Association in New Jersey. Our mission is to implement all of the programs and activities at the state level that the NRA does at the national level. This mission includes the following: To support and defend the constitutional rights of the people to keep and bear arms. To take immediate action against any legislation at the local, state and federal level that would infringe upon these rights. Visit: www.anjrpc.org