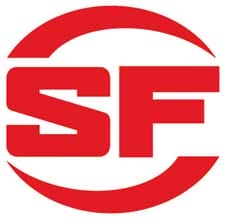 Fountain Valley, CA – -(Ammoland.com)- SureFire, LLC, manufacturer of high performance illumination tools, suppressors and tactical products, proudly announces that it has been presented the Ambrose Award from the National Defense Industrial Association.
The Ambrose Award, as described by the NDIA, is established and presented periodically to recognize an Industrial Firm which, in the opinion of the Small Arms Committee Executive Board, has made outstanding contributions to the field of small arms systems.
"The Ambrose Award is named in honor of former Under Secretary of the Army, James R. Ambrose for his recognition of the value and contribution of Industry in meeting the needs of our National Defense.  This prestigious award is being presented by the NDIA Small Arms Executive Board on November 12th, 2013, to SureFire, LLC for the contribution and commitment of their employees in support of the mission being performed by US Armed Forces," said Brian Berger, NDIA Chairman.
The NDIA defines an outstanding contribution as characterized by exemplary commitment and contribution to the Armed Forces by delivering superior material that meets required operational capabilities and supports a high level of force readiness in the conduct of warfighting activities or homeland defense.  Such contributions may be shown through a record of continual demonstration of emerging technologies, development of products and systems, establishment of enhanced production capabilities and integration of innovative weapons systems and supporting products and services required by the DoD and Allied countries.
"Our tireless commitment to innovation—spearheaded by our founder and president John Matthews, PhD—has led to the continuous creation of new game-changing products from our engineers, designers, and production professionals," said Matthew Hemenez, Vice President of Sales & Marketing, who accepted the award on behalf of SureFire.

"We do everything in our power to build truly best-in-class products because our mission is to help those who go into harm's way prevail and come home safely—a mission that will never change."
In 1979, SureFire pioneered the introduction of laser-aiming sights into the commercial market followed by the invention of the first handgun and shotgun weapon-mounted lights seven years later. The first tactical flashlight, one capable of overwhelming an aggressor's night-adapted vision and operated via the tailcap, debuted in 1988 and since then SureFire has set the standard for illumination tools and weapon-mounted lights.  Continued expansion of its product line, to include high-intensity white-light, IR weaponlights, sound suppressors, hearing protection, and a full line of tactical accessories guarantees SureFire's commitment to the development of cutting-edge products to assist the warfighters and peacekeepers who go into harm's way.
"I appreciate this honor and I accept it on behalf of everyone in the SureFire family that has worked tirelessly over the last 33 years, making this company what it is today. I'm humbled to be in such good company in the industry. Thank you to NDIA for recognizing what we do," said SureFire founder/president, Dr. John Matthews.
About SureFire
Located in Fountain Valley, California, SureFire, LLC is the leading manufacturer of high performance flashlights, weapon-mounted lights, and other tactical equipment for those who go in harm's way, or anyone who demands the ultimate in quality, innovation, and performance. SureFire illumination tools are used by more SWAT teams and elite special operations groups than any other brand. SureFire is an ISO 9001:2000-certified company.