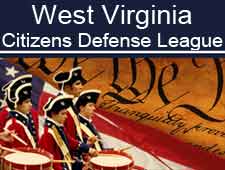 West Virginia –-(Ammoland.com)- The West Virginia Citizens Defense League will be judicious with its endorsements in the 2014 election.
They have special meaning. We wish for them to be more than a voting guide for our membership. We wish for them to mean that, if you would like to make a real difference in adding (or keeping) pro Second-Amendment votes in the legislature, volunteer your time and energy to an endorsed candidates campaign! Little you could do would have more value to shifting our legislature to a pro-gun body.
Vaugn Sizemore (R-Kanawha) carries the distinction of being the WVCDL's first endorsement in the 2014 election. His endorsement:
"Vaughn Sizemore has a track record of supporting gun rights and the WVCDL that goes back for years. Vaughn actually authored the Preemption bill that will be introduced in the 2014 legislative session. The WVCDL Board of Directors can think of no candidate in the 36th District that is stronger on Second Amendment rights."
Additionally, the WVCDL has endorsed Mark Hunt (D-Kanawha) in the same race. Mark's endorsement:
"Mark Hunt, who represents Kanawha County, and is subject to the anti-gun rantings of the Gazette, took on the Gazette directly on the House Floor arguing in favor of preemption. Mark has a long history of supporting pro-gun, pro self-defense bills in the House, in the face of anti-gun Kanawha County (and surrounding) media."
Mark is an established incumbent with a strong Pro-2A track record, and Vaughn is a challenger that will need help. The other two seats in that race are occupied by Nancy Guthrie and Danny Wells, two of the House of Delegates most anti-gun legislators. Defeating either of them and replacing them with Vaughn, while keeping Mark in his seat would be an enormous stride in shifting the balance of the House of Delegates towards a very strong pro-gun body. If you can give your time and energy, please email me, and I will help direct you towards a candidate that needs your help.
This is a call to activism.
Endorsements and Grades
Along with our endorsements, the WVCDL has issued many early grades for legislators and candidates. These grades are all based on known action, and are mostly pulled from legislative actions in the 2013 session. You can keep track of our grades and endorsements here.
Messin' with Fudd
If you haven't joined and been paying attention to our Facebook Group, you probably should. Manchin has been running around the state promoting his anti-gun agenda. WVCDL members have been spontaneously showing up at his events wearing those t-shirts he's come to love so dearly. This has become so common, he now has people acting as "lookouts" for those evil black shirts that keep popping up wherever he shows his cartoon face.
We should continue to show him the love he deserves.
More Reason for Lobby Day
Cabelas in Charleston has agreed to allow the WVCDL to host a membership drive in its store during the weekend leading up to Lobby Day. They will be providing discount coupons to any WVCDL member that shows. So feel free to drop by our table, and if you like, help us spread the word. And be sure to show Cabelas some thanks for letting us do a membership drive inside their store.
Legislative Work / Lobby Day
The 2014 session is coming, and the WVCDL has been working with legislators on our agenda since August. We have high hopes for this session, and have spoken with some key legislators. We will continue to do so as the session approaches.
It is absolutely critical that you mark your calendars. Take time off work if necessary. If we could, the WVCDL would make Lobby Day mandatory. This is our show of force in the WV Legislature. If you're a supporter, but not a paid member, show up on lobby day wearing a plain black t-shirt. We *must* absolutely PACK the galleries with black shirts.
Lobby day is February 17th at 9AM. Be there with us!
Food for Thought
(This will be a running footnote for a while)
I have personal friends in Colorado who five years ago, would never have believed draconian gun bans could ever happen to them.
Think about that.
Keith Morgan President, West Virginia Citizens Defense League, Inc.
About:
The West Virginia Citizens Defense League (WVCDL) is a nonpartisan, nonprofit, all-volunteer, grassroots organization of concerned West Virginians who support our individual right to keep and bear arms for defense of self, family, home and state, and for lawful hunting and recreational use, as protected by the state constitution and the Second Amendment of the United States Constitution. Visit: www.wvcdl.org