By Charles E. Cottrell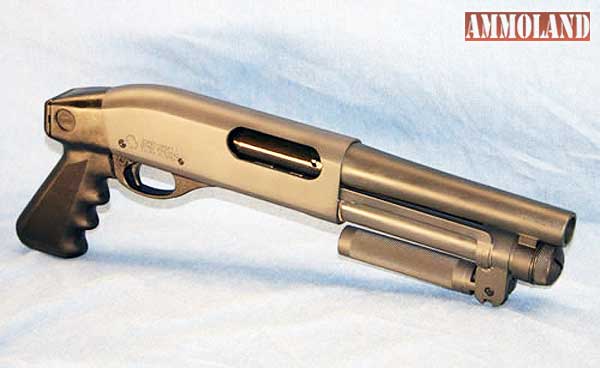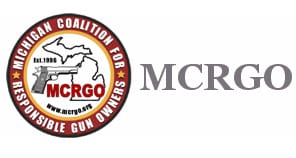 Michigan – -(Ammoland.com)- Michigan is on the verge of passing another gun rights milestone by legalizing short barreled rifles and shotguns (SBRs/SBSs).
As gun rights go, Michigan has come a long way since I moved here 15 years ago. At that time, I marveled at the whole pistol registration "safety inspection" scheme – I had to go to the police station several times to buy my first pistol – the very strict transportation laws, and the lack of any means to get a concealed pistol license.
Once the concealed pistol law changed to "shall issue," I was one of the first persons to get a pistol license in Kent County having gone to the county clerk's office the morning of the first day to pick up my packet. I still remember how unfriendly the person working behind the desk was. I could tell she was not very happy about the new law.
Since then, more and more rights have been restored to the citizens of Michigan. The right now in question is that to possess rifles and shotguns with barrels shorter than 16″ or 18″ respectively if (and only if) they are legal to possess according to federal law. There is no question that SBRs and SBSs comprise a highly desired class of firearms. People have come to realize that these are some of the best weapons from a handling perspective. They are ideal for fighting in close quarters, the most relevant example of which would be using them to defend one's own home.
Federal law, namely the National Firearms Act of 1934 (NFA) and ATF regulations, controls the lawful possession of NFA Firearms. Short barreled rifles and shotguns (as well as suppressors) are subject to the NFA. In a nutshell, one must have federal approval to possess NFA items, including paying a $200 tax for each item. An SBR with a suppressor would require two tax stamps and therefore $400 in additional taxes.
In addition to an individual owning these items, the NFA also provides for corporate and trust ownership. Purchasing these items with a trust currently has several advantages.
An NFA trust is a living trust that you set up to own your NFA items. It may also own other firearms as well. The way an NFA trust is drafted ensures that your trustee (whoever is in charge of the trust) or trustees if more than one, as well as the beneficiaries are authorized to possess those items. An NFA trust with additional trustees, for example naming your spouse as trustee, ensures that he or she is not an unauthorized person in constructive possession of your NFA items. Likewise, upon your death, there is a person who is authorized to possess the items and a process in place to ensure that your beneficiaries are authorized as well and that they get the items in an orderly and lawful fashion.
Currently, purchasing NFA items directly with a trust bypasses a few of the additional requirements placed on individual purchasers, such as the requirements of local law enforcement approval, fingerprints, and photographs. This has been one of the main reasons why people have used NFA trusts. From an attorney standpoint, however, the issues of constructive possession mentioned above and the orderly transition of ownership are just as important as the convenience of purchasing.
As you may have heard, there are proposed changes (Proposed Rule 41P) to the ATF regulations concerning the purchase of NFA items with a trust. One of the proposed changes would require local law enforcement approval of purchases, even with trusts. This is a more onerous burden that one might think because few law enforcement officers want to certify that a person is worthy of possessing firearms. There is no incentive for them to do so and it risks their credibility if someone were to misuse a firearm subsequent to the officer's approval. Another proposed rule is that fingerprints, photographs, and a full background check would be required for every "responsible party" of a trust or corporation. Just who is a "responsible party" in the final rules, if adopted, remains to be seen.
As you can see, there are quite a few benefits to using an NFA trust to purchase NFA items, even if some of the ATF's proposed rules are adopted. The only real drawback is the cost of setting up a trust. Most NFA trusts, with some support from an attorney, can be had for around $600. There are some slightly less expensive alternatives, as well as some more expensive ones that have additional features, such as asset protection and perpetual ownership. Perpetual ownership would be applicable if a new law were to ban the transfer of certain items once the original owner died. If the trust were to own the items, and because a trust doesn't die, then many generations should be able to enjoy the use of the items in question.
If you are interested in an NFA trust or would like more information, you are welcome to contact me at 888-878-7658.
Charles E. Cottrell
Attorney at Law   The West Michigan Estate Planning Center
Cottrell & Jacobs PLC
6739 Fulton E., Suite A-10
Ada, Michigan 49301
Tel: 616-682-5574
Toll Free: 888-878-7658
www.
westmichiganestateplanningcent
er.com
About:
The Michigan Coalition for Responsible Gun Owners is a non-profit, non-partisan organization. Formed from just eight people in 1996, we now have thousands of members and numerous affiliated clubs across the state. We're growing larger and more effective every day.
Our mission statement is: "Promoting safe use and ownership of firearms through education, litigation, and legislation" Visit: www.mcrgo.org