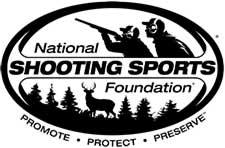 NEWTOWN, Conn –-(Ammoland.com)- The U.S. House of Representatives by an overwhelming 268-154 vote last Wednesday passed the bipartisan Sportsmen's Heritage and Recreational Enhancement (SHARE) Act.
This was a big win. As NSSF Senior Vice President and General Counsel Lawrence G. Keane noted, "The SHARE Act will help ensure that our nation's outdoor traditions are preserved, protected and promoted." See NSSF's press release.
Key legislative priorities in the legislation include provisions to protect the use of traditional ammunition and fishing tackle, greater flexibility for states to use Pittman-Robertson funds to create and enhance public shooting ranges and greater access to federal lands.
The act permanently authorizes the Wildlife and Hunting Heritage Conservation Council Advisory Committee to advise the Secretaries of the Interior and Agriculture on wildlife and habitat conservation, hunting and recreational shooting.
Now, attention turns to the Senate, where the Bipartisan Sportsmen's Act, S. 1996, was introduced by Sen. Kay Hagan (D-N.C.) and Lisa Murkowski (R-Alaska) and were joined by 10 co-sponsors from both sides of the aisle.
As was the case for the House legislation, an impressive list of sportsmen's groups supports S. 1996 including NSSF, the Boone and Crockett Club, Safari Club International, the Mule Deer Foundation and the Congressional Sportsmen's Foundation. NSSF urges sportsmen, shooters and members of the firearms and ammunition industry to contact your Senators to urge passage.
About NSSFThe National Shooting Sports Foundation is the trade association for the firearms industry. Its mission is to promote, protect and preserve hunting and the shooting sports. Formed in 1961, NSSF has a membership of more than 6,000 manufacturers, distributors, firearms retailers, shooting ranges, sportsmen's organizations and publishers. For more information, log on to www.nssf.org.