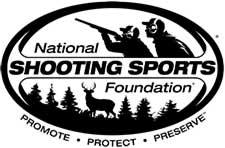 NEWTOWN, Conn –-(Ammoland.com)- The NSSF-led Sunday Hunting Coalition of sportsmen's groups, industry leaders and Virginia businesses is urging supporters to keep the pressure on toward repeal of the commonwealth's longstanding ban on Sunday hunting.
Although the State Senate today approved its own version of legislation to approve Sunday hunting on private lands with the owner's permission, senators will need to approve another bill passed earlier by the House of Delegates.
That vote in the Senate could come later this week.
This is the bill that would then go to the governor to be signed into law. Virginia residents should contact their state senator to ensure that Sunday hunting becomes law in Mr. Jefferson's state.
About NSSFThe National Shooting Sports Foundation is the trade association for the firearms industry. Its mission is to promote, protect and preserve hunting and the shooting sports. Formed in 1961, NSSF has a membership of more than 6,000 manufacturers, distributors, firearms retailers, shooting ranges, sportsmen's organizations and publishers. For more information, log on to www.nssf.org.