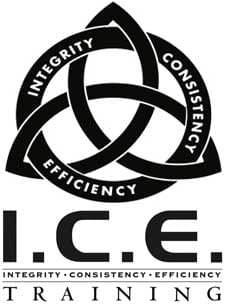 Bexley, OH –-(Ammoland.com)- Rob Pincus, owner of I.C.E. Training Company and the developer of the Combat Focus Shooting Program will begin the Personal Defense Network (PDN) cross-country training tour, starting March 22, 2014.
This year's tour runs through August 16, 2014 and will take place across the United States, making more than 25 stops from the Atlantic coast to Alaska.
The tour features some of the industry's best known personal defense instructors including PDN's own Rob Pincus, plus Mike Seeklander, Grant Cunningham, Lee Vernon, Chris Fry, Alessandro Padovani, Deryck Poole, and others.
Throughout the tour, Pincus will teach Advanced Pistol Handling, Combat Focus Shooting, one and two day Combat Focus Carbine, Extreme Close Quarter Tactics, FitShot Coach's Certification and Reality Based Training Instructor Development.
PDN joined with I.C.E. Training Company to create the training tour in 2012 as a tangible way of delivering high-quality, no-nonsense personal defense training to those serious about protecting themselves.
"The PDN Tour brings the content on the website to life," said Rob Pincus. "Reading an article or watching a video is a great way to learn, but showing up to a course takes everything to a much higher level."
The tour has also generated a lot of interest among personal defense manufacturers and retail and industry organizations. This year, seven leading companies have partnered with Personal Defense Network to sponsor the Tour including returning sponsors Crossbreed Holsters, GunVault, Gander Mountain Academy and USCCA, and new sponsors include CMMG, Extreme Beam and Springfield Armory.
Details of the locations, dates and courses offered during the training tour are available online at www.PersonalDefenseNetwork.com/Training-Tour/
About I.C.E. Training Company
I.C.E. Training is a full service company offering training to armed professionals and those interested in self-defense. I.C.E. is owned and operated by Rob Pincus, the developer of the COMBAT FOCUS® Shooting program and The Personal Defense Video DVD Series. I.C.E. offers training in firearms, tactics and unarmed defense as well as consulting services for range operations, instructor development and training program management. For more information about I.C.E. Training Company, visit www.icetraining.us.
About Personal Defense Network
The Personal Defense Network® (PDN) is a wholly owned subsidiary of TN Marketing, based in Minneapolis, Minnesota. PDN is focused on providing high-quality personal defense video content on the Internet, offering professional instruction to those serious about arming themselves for defense in every aspect of their lives. The Personal Defense Network produces The Personal Firearm Defense DVD Series and has shipped more than 5 million DVDs since 2006. For additional information visit www.PersonalDefenseNetwork.com.