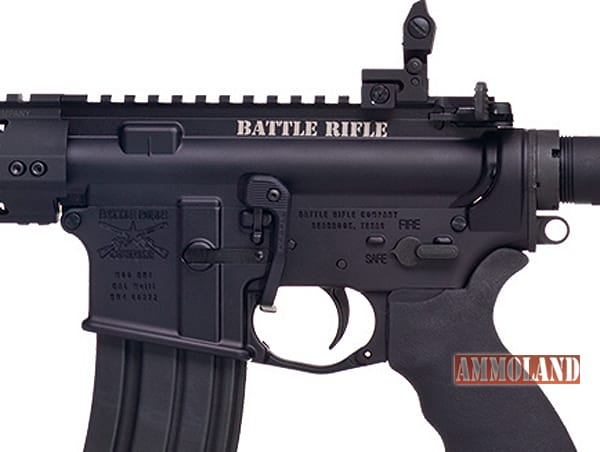 Texas –-(Ammoland.com)- Battle Rifle company, builder of quality and affordable AR platform rifles is proud to introduce the BR4 Odin model 5.56 or a 300 Blackout rifle.
The BR4 Odin is a joint project between Battle Rifle Company and Odin Works, as a premium carbine within the rifle line up. This carbine has a 12.5 inch KEYMOD rail carrying a 14.5 inch barrel with Battle Rifle flash suppressor mounted permanently.
This rifle handles like no other, and you'll feel the light weight, balance and strength of this unique combination.
In addition to being available with a mid-length gas port, the rifle also comes standard with a Magpul stock, B.A.D lever, single point sling adapter and an extended trigger guard.
"The BR4 Odin is our line-up leader," says Chris Kurzadkowski, owner of Battle Rifle Company.

"We invite any shooter: competition, military, law enforcement or just AR enthusiasts to run the BR4 Odin. We have spared no expense and put great effort into combining quality precision products with affordability. We feel we have a winning combination."
Retail Price for the Battle Rifle BR4 Odin is $1495.
Visit: www.battleriflecompany.com