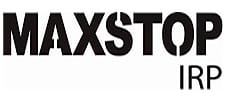 Houston, Texas – -(Ammoland.com)- IRP Association, LLC has obtained the patent rights to a 12 gauge defense round for Law Enforcement know as "Polyshok IRP".
They will reintroduce the round formerly know as Polyshok into the law enforcement and home defense ammunition market as… Maxstop IRP.
The Maxstop IRP is a patented, highly lethal and low over penetration ammunition.
"We're extremely excited to bring back this technologically advanced ammunition. We believe it's a perfect defense round for discerning law enforcement officials and home defense consumers. It's a product that will enhance both their safety and that of innocent bystanders." states Steven Jones, Managing Member of IRP Association.
The Maxstop IRP (Impact Reactive Projectile) is not large, but it hits with so much punch that it's been described as a type of shaped charge. Because it is a powdered lead projectile, the IRP is a good option when the shooter has concerns about over penetration. It's perfect in close quarters situations.
IRP Association LLC wants to make IRP the first choice in shotgun ammunition for Police Officers and personal defense consumers. When faced with extreme shooting situations, IRP will protect those who rely on the round's superior performance.
Maxstop IRP will be made available nationwide starting June 2014. Visit www.MaxstopIRP.com for more information or to place a pre-order.