USPSA Shooters from Across the Country Competed for National Titles.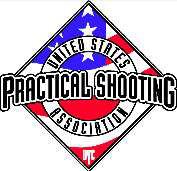 SEDRO-WOOLLEY, Wash. –-(Barry, IL –(Ammoland.com)- The United States Practical Shooting Association (USPSA) held the 2014 revolver championships, sponsored by Smith & Wesson in Barry, Illinois this past Sunday.
More than 300 of the nation's best revolver shooters came to compete in the match which included 14 challenging courses of fire to test the shooters' skills. Courses include moving targets and other obstacles to test their skills and knowledge of the sport.
Hosted at the Pike Adams Sportsmen's Alliance (PASA) Park, shooters competed for national titles in USPSA's Revolver division. All of which truly challenge each shooters level of expertise.
The national champs included Rob Leatham and runner up was Dave Olahasso. The two shooters were separated by a sliver of a point.
"This year we really tried to give competitors options," said Jay Worden, Range Master.

"Almost every stage had multiple ways to shoot it – we threw in hard cover and even steel hard cover to mix it up. We wanted everyone to have a good time but be challenged and I think we accomplished that" he continued.
USPSA matches often involve the opportunity to shoot while moving as well as shoot at reactive targets that are not common in any other shooting discipline. Matches are run by the local match directors in their respective clubs. New members are always welcomed and introduced to the sport in a safe and fun way. To find a local USPSA affiliated club visit www.uspsa.org and click on "Find Clubs".
To become a member of USPSA visit www.uspsa.org and click on "Join USPSA".
About The United States Practical Shooting Association
The United States Practical Shooting Association is a non-profit membership association and the national governing body for the sport of Practical Shooting in America. USPSA has over 24,000 members and nearly 400 affiliated clubs which host weekly matches throughout the country providing recreational shooters with the opportunity to test and refine their shooting skills in a safe, competitive environment. USPSA is also the U.S. Region of the International Practical Shooting Confederation (IPSC), which is comprised of approximately 67 nations. For more information, visit
www.uspsa.org.