Board of Supervisors Must Act in 60 Days for Repeal to Be Permanent.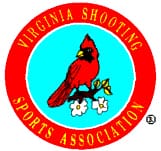 Virginia –-(Ammoland.com)- The Sussex County Board of Supervisors held their regularly scheduled meeting on Thursday, May 15 2014.
During the meeting, County Attorney Mike Packer discussed the concerns raised by gun owners and hunters related to the ban on Sunday target shooting passed as part of a larger noise ordinance change on April 17th.
He said that if an emergency ordinance is approved, the board can "repeal" the section dealing with Sunday shooting (Section 5).
He also said the matter would have to come back before the Board within 60 days because an emergency ordinance would expire in 60 days.
Any permanent change would require a public hearing.
It was again clear that this part of the new noise ordinance was a direct attack on the new Sunday hunting law.
After discussion, the Board of Supervisors voted under an emergency provision to temporarily repeal the part of the ordinance aimed at target shooting on private property on Sundays. This action is a direct result of gun owners and hunters making their voice heard on this issue. On April 30, a number of hunters and gun owners attended a constituent meeting held by Board Chairman Eric Fly. It was the comments made during this meeting that prompted Fly to bring the issue to the attention of the County Attorney.
The Board now has 60 days to act or the repealed provision would again become effective.
VSSA will continue to monitor this issue and let members and gun owners know when action is needed to attend a public hearing and make your voices heard.
You can find VSSA's full coverage of the issue here, here, here, and here.
About:
The Virginia Shooting Sports Association (VSSA) was originally founded as the Virginia State Rifle and Revolver Association in 1938. VSSA is the official state association of the National Rifle Association. VSSA is also closely affiliated with the Civilian Marksmanship Program (CMP), Virginia Outdoor Sports Information Network (VOSIN), National Shooting Sports Foundation (NSSF), Virginia Gun Collectors Association, and the Virginia Wildlife Federation (VWF). Visit: www.myvssa.org