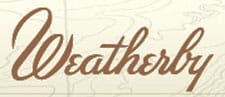 Paso Robles, CA – -(Ammoland.com)- Where there's Blaze, there's heat, especially when it comes to the new partnership between Weatherby and Outdoor Women Unlimited.
Current OWU members are now automatically entered for a chance to win a WBY-X Series 2 Blaze rifle donated by Weatherby.
"We are proud to partner with Outdoor Women Unlimited and its official publication, BLAZE Magazine, to share the 'heat' by giving away a WBY-X Blaze rifle to a lucky member," said Jen Rodman, marketing coordinator for Weatherby, Inc.

"Our partnership is based on a common goal: Introduce women to the outdoors and help educate them so they have the best possible experience."
Only current OWU members are eligible to participate in the WBY-X Blaze giveaway. The entry period ends November 1, 2014. No purchase required. For more information, go to www.outdoorwomenunlimited.org or visit the Facebook page at www.facebook.com/OutdoorWomenUnlimited.
OWU is dedicated to providing women and families with the education and excitement of outdoor experiences through teaching outdoor life skills, sharing the knowledge of natural resources, building self-esteem, strengthening character and promoting self-reliance in a safe and professional environment.
WBY-X rifles are built on the popular Vanguard Series 2 platform, which is guaranteed to shoot SUB-MOA (a three-shot group of .99-inch or less) with Weatherby factory or premium ammunition. These rifles offer a lightweight, composite Monte Carlo stock; match quality, two-stage trigger; and three-position safety. The Series 2 Blaze features the Boneyard Camo Legends Blaze pattern and 24-inch cold hammer forged barrel. Manufacturer's suggested retail price is $749.
For more information on WBY-X, visit www.wby-x.com.
Founded in 1945, Weatherby, Inc.'s line features the new WBY-X™ products as well as the popular Vanguard® Series 2 and legendary Mark V rifles (production and custom), Threat Response® shotguns and rifles, semi-auto and pump shotguns, premium ammunition and security/shooting accessories. For more information, go to www.weatherby.com. The company is based in Paso Robles, Calif., and invites all hunters and shooters to visit its free online community at www.weatherbynation.com or Facebook page at www.facebook.com/Weatherbyinc. Follow @weatherbyinc on Twitter.