Global Performance Brand Develops Elevated Ridge Reaper Camo_Barren Series Hunting Collection Available Today.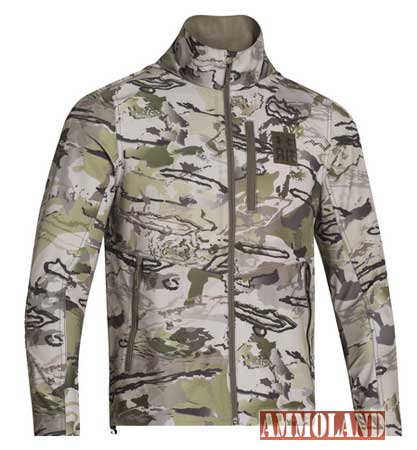 Baltimore, MD –-(Ammoland.com)- Today, Under Armour (NYSE:UA), the leading sports performance footwear, apparel and equipment brand, officially launches its highly anticipated camouflage pattern, the Under Armour Ridge Reaper Barren Series.
This innovative and exclusive camo pattern will be featured in the brand's new, elevated hunting product collection built for and inspired by western big game hunting.
The Under Armour Ridge Reaper_ Barren Series camouflage is an innovative new series that incorporates coincidental disruption technology by using irregular shapes and angles, making the hunter practically invisible in the wild. Utilizing "no background" pattern technology, this exclusive pattern weakens an animal's natural ability to perceive complete forms, providing the crucial upper hand in a hunter's conquest for the most dangerous game.
"At Under Armour we hunt some of the wildest and toughest terrain in North America, so we needed to build a product that was both resourceful and resilient," said Bryan Offutt, Senior Director of Outdoor Marketing, Under Armour. "It has long been our goal to give all hunters that extra edge in the woods or on the mountain, and that's exactly what we have done with our game-changing Ridge Reaper camo pattern."
Designed with the hardcore hunter in mind, the Ridge Reaper_ Barren Series camouflage collection was developed to outfit hunters for their every need in every condition. Consumers can purchase gear individually or build a personalized kit including product for the early season and extreme cold. Additionally, Under Armour will also offer boots, backpacks and binocular straps in the new pattern, all available to consumers on UA.com starting today.
About Under Armour, Inc.
Under Armour (NYSE: UA), the originator of performance footwear, apparel and accessories, revolutionized how athletes across the world dress. Designed to make all athletes better, the brand's innovative products are sold worldwide to athletes at all levels. Under Armour's wholly owned subsidiary, MapMyFitness, powers one of the world's largest Connected Fitness communities. The Under Armour global headquarters is in Baltimore, Maryland. For further information, please visit the Company's website at http://www.uabiz.com.