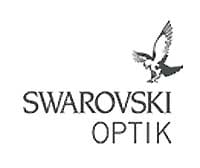 Cranston, Rhode Island – SWAROVSKI OPTIK NORTH AMERICA, a subsidiary of the Austrian-based company, is pleased to announce the new STR 80 spotting scope.
Offering HD optics and an illuminated reticle, the STR 80 is excellent for estimating distance and will allow you to see targets at long range.
Great at the range or in the field, the new rugged and ergonomically designed STR 80 scope offers an illuminated MOA or MRAD reticle with 15 brightness levels, 10 day levels and 5 night levels.
The reticle, which will get larger or smaller with the object in view as the magnification is adjusted, is extremely useful to help a shooter adjust shots in ¼ MOA or 0.10th MRAD increments at a long range. Also versatile, the STR 80 can be used as a regular spotting scope as needed by allowing the reticle to be completely removed from view.
Current SWAROVSKI OPTIK eyepieces, the 20-60x and the 25-50xW (wide), can be used with the STR 80, adding to its versatility.
The STR 80 has an HD optical system which allows you to identify, with high resolution, bullet holes in paper targets at long distances. The HD lenses provide rich contrast and exceptional color fidelity. Complete with SWAROVSKI OPTIK's optimized specialty coatings, SWARODUR, SWAROTOP, and SWAROCLEAN, the STR 80 will also offer 3 Picatinny rails and a winged eye cup, which can be purchased separately.
Dustin Woods, Director of Sales for SWAROVSKI OPTIK NORTH AMERICA said, "We are very excited to bring this revolutionary product to market. We have heard long range shooters ask for a premium spotting scope with integrated reticle and we have listened. "

"With our new STR spotting scope we now have MOA and Mil-Radian reticle models. Because the reticle is illuminated; the user can have the reticle turned on when they are judging hits and misses but also turn it completely off for an unobstructed view during observation. This product is a real game changer in the precision shooting market segment."