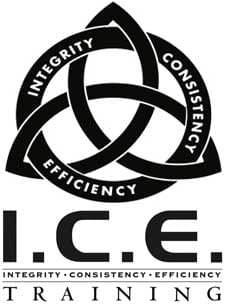 St. Augustine, Florida –-(Ammoland.com)- The 7th annual Combat Focus Shooting (CFS) Instructor Development Conference, hosted by the Ancient City Shooting Range has concluded.
The event was a huge success with over 20 instructors and 14 states represented. Instructors with backgrounds ranging from USN chiefs to law enforcement officials to help desk operators, gathered for four days of intense training to further develop and evolve their curriculum.
"I am proud to be among the Combat Focus Shooting Instructor cadre, these are professionals deeply committed to improving the quality of the lives of their clients," said Michael Anderson, CFS instructor.
The conferences included classroom training and live fire training on the range. Guest instructors included BJ Hall who spoke about gunshot wound response, and Ken Murray who discussed reality based training history and concepts.
"Every year, our team grows in both their professionalism and their depth of knowledge. This year I also saw a huge leap in the leadership that our senior instructors demonstrated," said Rob Pincus, owner of I.C.E. Training Company and the developer of the Combat Focus Shooting Program.

"They are definitely owning the program and making it bigger and better than I ever could alone."
Combat Focus Shooting is an intuitive program designed to help students become a more efficient shooter. The instructor development program started in 2005, is a graduate program in defensive firearms training and is often compared to college coursework by attendees. There are currently over 40 instructors across the United States, that actively teaches CFS courses throughout the year. For more information about Combat Focus Shooting, calendar of classes and instructor development, please visit www.combatfocusshooting.com.
Ancient City Shooting Range, located in St. Augustine, Florida is now the home range for Rob Pincus, I.C.E. Training and the CFS program. It is a membership-only, state of the art shooting facility with video simulation training, moving target systems, static steel targets, two story simulator house, military style obstacle course, and more. For more information about Ancient City Shooting Range and their amenities, visit www.attac-fl.com.
About I.C.E. Training Company
I.C.E. Training is a full service company offering training to armed professionals and those interested in self-defense. I.C.E. is owned and operated by Rob Pincus, the developer of the COMBAT FOCUS® Shooting program and The Personal Defense Video DVD Series. I.C.E. offers training in firearms, tactics and unarmed defense as well as consulting services for range operations, instructor development and training program management. For more information about I.C.E. Training Company, visit www.icetraining.us.