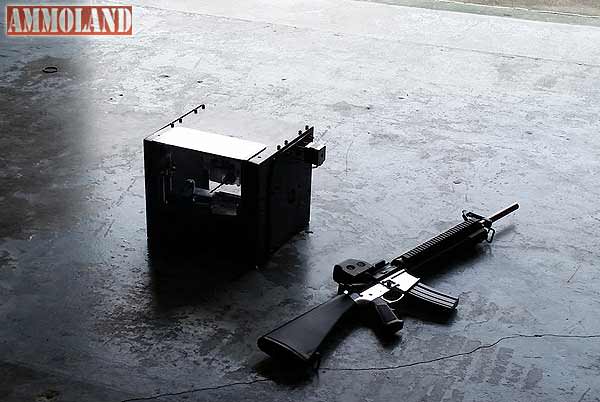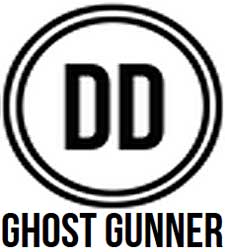 Teaxs – -(Ammoland.com)-  Well, well,
It's been a busy couple of months for Defense Distributed. We spent the last month upgrading our facilities, hiring help, getting insured, and securing relationships with our suppliers.
We also upgraded the Ghost Gunner Miniature CNC machine. ( Ghost Gunner is a miniature CNC machine designed to automatically manufacture publicly created firearms designs with nearly zero user interaction.)
The Ghost Gunner demand was so overwhelming, and the orders so strong, that we realized we were able to build a much higher quality machine.
Improvements in our Mark III design:
Single piece powder coated 1018 steel exoskeleton to improve rigidity per unit weight
Reinforced A36 steel end plates to further improve rigidity
A new open source GrBLDC brushless motor controller shield for Arduino.
Oversized 125W NEMA 23 BLDC motor, electronically throttled to 72W.
Spindle incorporation of industry standard ER11 collet system, supporting tools up to 5/16"
To name only a few!
All without a change in unit cost. You're welcome, you dirty animals.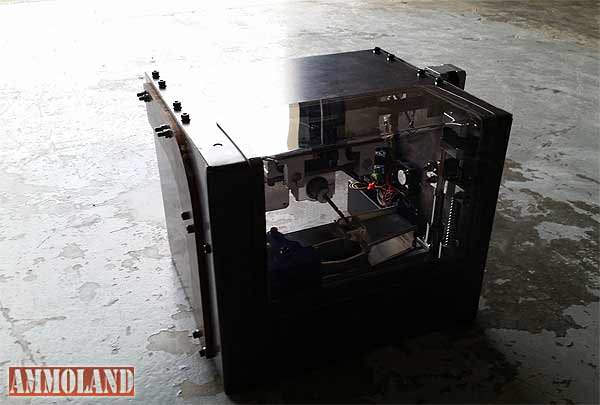 For the rest of November we are setting up our work shifts and finishing our packaging. We begin assembly the first week of December and are still on pace for our Holiday fulfillment. Not too shabby, eh?
As for new orders, we're thinking we will open them again in January 2015. But you can always reserve a spot for the next round of machines on our waitlist.
Yes, we were dropped by the Bay Area fascists at Stripe, but this entire process has so far been so much fun. Thank you for that. Ghost Gunner is still an open source project, and we will be releasing the designs and software as soon as possible. Stay tuned, ghost gunners. https://youtu.be/xwRtll3jjU4