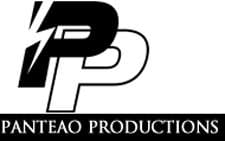 Columbia, SC -(Ammoland.com)- Panteao is happy to announce the release of the Make Ready to Survive video trailer.
The trailer introduces the instructors from the series and uses a musical score written exclusively for Panteao by Tim Kvasnosky. Tim wrote the theme song for the Make Ready with the Experts trailers and was the natural choice for the new Make Ready to Survive Series.
The Make Ready to Survive Video Trailer can be watched below:
The instructors in the series include former US Army Delta Operator Paul Howe, Dave Canterbury from the Pathfinder Self Reliance School, US Army Special Forces Green Beret Kyle Harth, disaster preparedness consultant and author Jim Cobb, and NE MacDougald, who started his career in Vietnam with the 519th Military Intelligence Bn (MACV), and today is an author and consultant.
The video series will debut both on DVD and HD streaming video in December with three titles from the series. Then additional titles will be released each month from January through April of 2015. More info on the survival series can be found on the Panteao website.
About Panteao Productions
Panteao is based out of Columbia, SC and produces the Make Ready firearms training video series, documentaries, industrials, and the Make Ready to Survive training series. For more information about Panteao, visit http://panteao.com/about-us/.