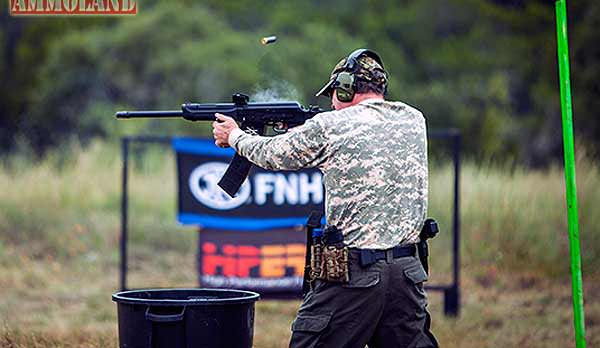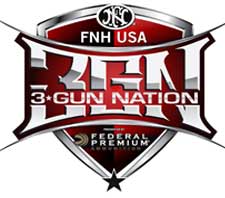 USA –-(Ammoland.com)- 3-Gun Nation is proud to announce the venues and dates for the 2015 3GN Regional Championship Series, presented by Remington Outdoor Company (ROC).
Five matches will provide championship-caliber 3-Gun competition across the country, blending Pro Series-style, natural terrain and long-range target presentations.
Each of the five matches will have one of the following ROC brands as a title sponsor: Barnes Bullets, Advanced Armament Corporation, Remington Handguns, Bushmaster and DPMS, again providing 3GN Regional Championship matches with some of the most lucrative prize tables in the sport.
Four new venues highlight the 2015 season, including matches in Utah, Alabama, Virginia and West Virginia. 3GN will make a return trip to Marble Falls, Texas for the second event of this year's Regional Championship Series.
The season kicks off in February at the Western Regional Championship, presented by Barnes Bullets, in St. George, Utah. Home to the Southern Utah Practical Shooters, St. George has hosted several major pistol matches as well as the annual Hard as Hell Multigun.
In March, 3GN heads back to Marble Falls, Texas for the Southwestern Regional Championship, presented by Advanced Armament Corporation. Texas produced one of the finest Regionals of the season last year, and their range and clubhouse facilities are among the nicest in the country.
The Southern Regional Championship, presented by Remington Handguns, takes place in May in Birmingham, AL's Brocks Gap Training Center, which hosts multiple disciplines of firearms competition on a monthly basis and is home to the Steel City Carbine Championship.
In June, the Mid-Atlantic Regional Championship, presented by Bushmaster, will be held outside Danville, VA at Virginia International Raceway, one of the top road course venues in America. In addition to world class racing, VIR also features premium on-site shooting, lodging, dining, karting and spa. For 3GN, facilities include a shoot-house, National Skeet Shooting Association-approved skeet courses, NRA-approved traditional ranges out to 1,000 yards as well as natural terrain areas for courses of fire.
The 3GN Regional Series comes to a close in August at the Beckley Gun Club in Beckley, WV at the Eastern Regional Championship, presented by DPMS. A mountaintop range facility located near Coolridge in Raleigh County, WV, the range is minutes away from the white water capital of the Eastern United States, and the Beckley area presents a multitude of outdoor recreation. With a wooded, sloped topography, the Beckley Gun Club will provide a healthy mix of rugged bay and natural terrain courses of fire.
All those interested in registering are encouraged to ensure their 3GN Membership is active and up to date prior to attempting registration, as all slots are awarded on a first-come, first-served basis. Registration for all five 3GN Regional Championship matches will go live at https://memberships.3gunnation.com/Events at 9 pm EST, Thursday, Dec. 4 2014.
2015 3GN Regional Championships
Western Regional Championship, presented by Barnes Bullets, Feb. 21-22, St. George, Utah
Southwestern Regional Championship, presented by Advanced Armament Corporation, March 7-8, Marble Falls, TX
Southern Regional Championship, presented by Remington Handguns, May 9-10, Birmingham, AL
Mid-Atlantic Regional Championship, presented by Bushmaster, June 27-28, Alton, VA
Eastern Regional Championship, presented by DPMS, Aug. 1-2, Beckley, WV