By John Farnam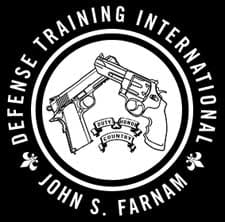 Ft Collins, CO –-(Ammoland.com)- Six die. But, this one goes his way!
On Monday, a man walking his dog in the Philadelphia, PA area was approached by a knife-wielding Violent Criminal Actor ( VCA ), who threatened him and demanded he surrender keys to his car.
Instead of meekly complying, this dog-walker quickly produced a pistol and fired at the VCA, who immediately fled. Dog-walker was unharmed. Whether or not the VCA was actually hit by the dog-walker's bullet(s) is unknown.
The VCA in question committed suicide shortly thereafter.
There is a lesson here:
This VCA had just murdered six people, his estranged wife and five of her relatives. The issue was apparently a child-custody dispute.
Victims were attacked at night by this murderer, in their own home. I don' t know any details, but they obviously didn't live through it!
Yet, one armed person, walking his dog- a routine activity, when confronted and assaulted by this multiple murderer, successfully repelled the attack and attempted intimidation. At the time, it is unlikely the dog-walker knew whom this person was.
This man, out casually walking his dog, was armed and prepared!
He is alive today. Six homicide victims aren't!
The point is:
Never depend upon a "guardian angel," or some other delusional fantasy. That is the exclusive dominion of fools! When your very life is threatened, you, and only you, will be in a position to effectively act in your own behalf. The window will be short, a second or two, and you will either act boldly, or freeze/panic. Either way, the outcome may be an unhappy one.
But, if history has taught us anything, it is:
"Who dare, prevail!"
That is the motto of Icans!
"Success is the child of audacity." ~ Benjamin Disraeli
/John
About John Farnam & Defense Training International, Inc
As a defensive weapons and tactics instructor John Farnam will urge you, based on your own beliefs, to make up your mind in advance as to what you would do when faced with an imminent and unlawful lethal threat. You should, of course, also decide what preparations you should make in advance, if any. Defense Training International wants to make sure that their students fully understand the physical, legal, psychological, and societal consequences of their actions or inactions.
It is our duty to make you aware of certain unpleasant physical realities intrinsic to the Planet Earth. Mr Farnam is happy to be your counselor and advisor. Visit: www.defense-training.com