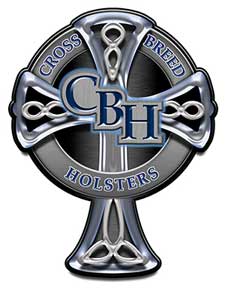 Republic, MO – -(Ammoland.com)-Do you carry a revolver?
Then you also need to carry extra ammo!
The reduced ammo capacity of revolvers makes it more likely that you'll need to reload in a hurry, and the best way to do that is by using a speedloader.
But how do you carry one so that it's both hidden and easy to access? With the CrossBreed Speedloader Case.
The Speedloader Case by CrossBreed was designed by Grant Cunningham, one of most experienced revolver instructors in America today. Grant designed this unique case to solve the three biggest problems of carrying spare ammunition for your revolver: concealability, retention, and access speed!
The Speedloader Case by CrossBreed allows you to carry a speedloader and have it readily available without digging through your pocket or bag. The case is designed to firmly hold the speedloader centered over the belt for utmost concealability, yet release it instantly into your hand for fast reloading.
Handcrafted from a premium American tanned leather, the Speedloader Case fits most popular 5-shot .38/.357 speedloaders. Calibers other than .38/.357 are not supported at this time.
Available in Black Cowhide or Natural Horsehide to match your CrossBreed Holster, the Speedloader Case is a must-have accessory for your revolver! Visit: www.crossbreedholsters.com