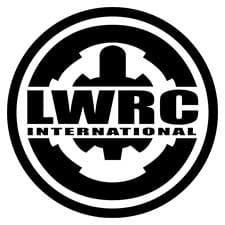 Cambridge, MD -(Ammoland.com)- LWRC International welcomes experienced law enforcement officer, firearms instructor and professional depredation hunter Todd Huey to its Pro Staff.
Huey joins an impressive group of firearms and category experts at LWRCI whose expertise in marksmanship, field conditions and training will enhance product innovation and help optimize the effectiveness of LWRCI firearms in every application for customers and end users.
"Todd Huey is a great addition to LWRCI Pro Staff. He will be instrumental in helping us develop and expand the use of our products in extreme hunting applications," says David Ridley, Senior Vice President of Sales & Marketing. "Todd brings a wealth of LWRCI product knowledge and extensive experience as a professional depredation hunter to this role for our team."
As an adviser for LWRCI, Huey will promote LWRCI products as the optimal solution for extreme hunting scenarios.
"Todd has been instrumental in showcasing the high performance attributes of our rifles and demonstrating their effectiveness in challenging hunting scenarios, particularly the SIX 8 line," says Vice President of Product Development Jeff Clemmer. "Going forward he will provide valuable input during product testing and development as we expand our hunting rifle programs."

"In my career as a law enforcement officer and depredation hunter- my success is dependent on my rifle. LWRCI delivers superior performance in the most extreme conditions," Huey said. "The performance, reliability and durability of the LWRCI Short Stroke Piston system really have no equal and I have tested them all. LWRCI is a great company to work with because they truly stand behind their products. I look forward to collaborating with their team to expand the LWRCI product line, particularly the SIX 8 platform and the 6.8 SPC caliber which are already the high performance options for any hunting application."
Huey's career includes more than 22 years working in Texas Law Enforcement as a master pistol and rifler shooter and firearms instructor certified by the Texas Commission on Law Enforcement. Over the past 10 years he has established himself as a highly sought after professional depredation hunter addressing excess populations of feral hogs, coyotes and other predators throughout Texas.
Huey is an avid outdoors-man publishing content, information and commentary on his blog www.lonestarboars.com.
About LWRC International
Based in Cambridge, Maryland, LWRC International is a designer and manufacturer of high performance firearms. Its mission is to deliver absolute reliability, consistent accuracy and extreme durability in its products. Through innovative design, engineering excellence, cutting edge manufacturing processes, and materials technologies; LWRCI products are built to perform and exceed end users expectations.