By Dean Weingarten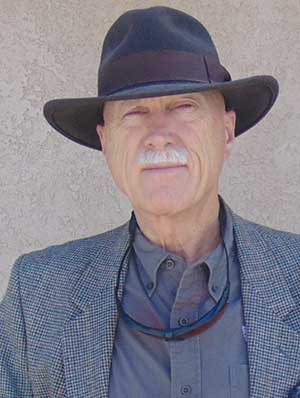 Arizona – -(Ammoland.com)- In Kansas, a dog owner deliberately let his dogs run loose and unsupervised.  At least one of the two dogs, a 90 lb, 10 month old Presa Canario, attacked a neighbor's chickens, killing some.   The neighbor called animal control, then grabbed a shotgun and went to defend his livestock.   The Presa Canario charged at him, and he shot and killed the marauding animal.
Shawnee County Sheriff press release:
Upon arrival the Animal Control Officer learned that a Presa Canario breed dog attacked and killed fowl livestock and charged at the fowl livestock owner when he attempted to stop the attack. The owner of the fowl livestock shot and killed the dog before Animal Control arrived.
Killing dogs that are threatening or attacking livestock or humans has long been understood as legitimate and protected under the law.  From nolo.com:
Generally, it's perfectly legal to do anything necessary to stop a dog caught in the act of attacking a person or livestock. A dog's owner is not legally entitled to any money from someone who injures or kills the dog while protecting a person or farm animal from attack. Nor is the person guilty of a criminal offense; many animal cruelty laws specifically exempt the act of injuring or killing a dog in these circumstances.
Kansas law is particularly clear.  It not only allows the livestock owner to kill a dog caught in the act, but to kill a dog after the attack, in a "reasonable time".
 For example, a Kansas jury vindicated a farmer who shot and wounded a dog he found attacking his hogs. He shot at the dog, but it ran away, with the farmer in hot pursuit in his pickup. The dog ran home, where the farmer shot it twice and left it hiding, wounded, under the house. When the dog's owner came home, he rushed the dog to a veterinarian; it eventually recovered. The owner sued for almost $8,000, but the jury came back with a verdict for the farmer. (McDonald v. Bauman, 433 P.2d 437 (1967).) The Kansas statute allows a livestock owner to kill a dog that has been found injuring livestock "a reasonable time" before.
Owners are responsible for the actions of their animals.   It does not matter if there is a leash law in the jurisdiction where the attack occurs;  the owner is still responsible for damage caused by their animal.  In a strange inversion of responsibility, the breeder of the Presa Canario has put up a "Justice for Marley!!" petition that makes rather extravagant claims, considering that the breeder was not there.   The claims contradict the Sheriff's press release, but confirm that the dogs were deliberately let loose and unattended.  One of the claims is:
However, no chickens were harmed or killed,
How the breeder would know this, as they were not present, is not explained.
This is the Presa Canario that was shot.  The ears appear to be cropped, as is common for this breed.  The breed originally started out as a war dog.  Several attacks on people are listed in the wiki article, but it is impossible to know if the attacks are more or less common than for other breeds.
The breeder of the dog said that they would look into a civil action against the man who was protecting his chickens and himself.  From cjonline.com:
I will be speaking to a lawyer on Monday to see if anything can be done in civil court, and all I'm wanting is justice for Marley.
It seems unlikely that the breeder would have grounds for a lawsuit.  She had already sold the dog, so she no longer has a property interest in it.  In any case, it seems more likely that the owner of the chickens would have a valid claim for damages, as he has dead chickens directly caused by the actions of the dog's owners.
Dogs act differently around other people when their owners are not there.  They act differently when they are with other dogs than when they are alone.  Many dog owners think of their animals as differently shaped humans.  They are not.  They are animals and the animal's owner is generally responsible for the actions of their property.  If the chickens in this case had gone to the dog owner's property and caused damages, such as making a mess, that property owner would be able to claim damages against the chicken's owner.
c2014 by Dean Weingarten: Permission to share is granted when this notice is included. Link to Gun Watch
About Dean Weingarten;
Dean Weingarten has been a peace officer, a military officer, was on the University of Wisconsin Pistol Team for four years, and was first certified to teach firearms safety in 1973. He taught the Arizona concealed carry course for fifteen years until the goal of constitutional carry was attained. He has degrees in meteorology and mining engineering, and recently retired from the Department of Defense after a 30 year career in Army Research, Development, Testing, and Evaluation.