By Andy Lightbody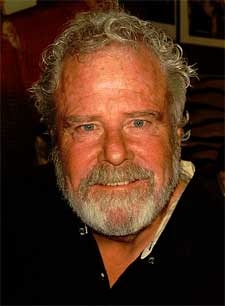 Grand Junction, Co. –-(Ammoland.com)-  Over the last few years, I have continued to be marveled and awed as to how binoculars have changed and morphed from an always needed necessity for shooters and hunters into heavy, gadget-laden doohickeys.
Instead of quality optics that are lightweight, provide quality glass/prism systems and stand up to the outdoor elements, we see a proliferation of "add ons," that have many of us simply shaking your heads in disbelief.
Remember the old joke about the group that got together to design a race horse? After incorporating everyone's ideas and suggestions, they ended up with a camel! Features on many binoculars today now include laser rangefinders, night vision options, GPS, compass bearings, thermometers, mil-dot ranging reticles, hidden storage compartments and even digital cameras!
Not only do all these accessory features add weight, they also add to the cost of the binoculars. Until they come out with a pair that has an early morning hunting camp wakeup alarm and will start the coffee, I think I'll take a pass.
After all, whatever happened to good high-tech/quality binocs that were available to sportsmen at a reasonable cost?
I found exactly what I was looking for, not only for myself, but for my better-half as well with offerings from Alpen Optics. Alpen got its start back in 1997 with the goal of providing "superior quality optical products at affordable prices." With that simple credo they've grown a full line of spotting scopes, rifle scopes, binoculars and accessories.
In the world of sporting optics, some companies have a little secret that they would prefer that you not know about. Some actually don't even make their own optics, and simply "rebrand" or put their name on generic glass that is made for several optic companies. Sometimes, this lack of attention to product detail results in subpar products and inferior workmanship. In plainer words, if you end up with a problem, your fault or shoddy workmanship, you may have a difficult time in getting them repaired or replaced. Break a piece of Alpen glass and it is backed with a No-Fault lifetime warranty. No receipt required, no questions asked.
For the ladies, one of the favorites is the Alpen Pink Series of binoculars. While a lot of companies are producing "pinky" products, Alpen is much more involved with the fact that the color represents a lot more than a fashion statement.
"Pink is the color most associated with breast-cancer research," says Vickie Gardner, vice president of Alpen Optics. "Our line of Alpen Pink is more than just a pink binocular. With more than 40,000 Americans dying each year of breast cancer (400,000 worldwide), Alpen Optics has created its Pink binoculars to help focus on a cure, while delivering the best binocular for the best price in the marketplace"
With the sale of the Pink Series of binoculars, Alpen has donated more than $27,000 to date, to the City of Hope for breast cancer research and search for a cure.
For the lady in our family, Kathy's favorite is the Alpen Shasta Ridge #393 Pink ( tiny.cc/jbp5tx )  that is a rugged 10×42 model. It has a 10-times/power magnification feature and 42mm objective lenses for great light gathering capabilities. They're completely waterproof, light in weight, and tip the scales at only 26 ounces.
The binocs are center focus, have adjustable eye relief features (great if you wear glasses), and are adjustable for super-close focus (7-feet) out to infinity. At 1000 yards, the glasses provide a full 330 feet field-of-view (FOV).
"Many binoculars that are supposed to be designed for women are just too wide for smaller faces," says Kathy Mattoon, avid outdoorswoman. " The Alpen binocs are built to be folded close, or opened wide and really fit both of my eyes comfortably when in the field."
While ladies like the pink binocs, my choice in Alpen glass goes to the more traditional green rubber armored Apex Xtreme Performance (XP) series. A total of nine different models are offered in their #600 series, with a choice of 8,10 and 12 fixed magnification powers. They even offer an 8-16 power zoom model for taking targets at long distance and bringing them in close.
The Alpen APEX-XP, 695, Waterproof Roof Prism Binocular ( tiny.cc/wep5tx )  is a 10×42 binocular that has most all of the same features as the PINK series, but is just slightly smaller and four ounces lighter (22 ounces). They are rubber armor coated and have a large and long extra-wide neck strap. It's not a big deal, but the wide strap keeps the binocs from cutting into your neck, and reflects the extra attention to detail that Alpen puts into its products.
In the overall quality department for both His and Her binoculars, both models have full multicoated lenses. This means that all the lenses have multiple-layer coatings that are applied to all the surfaces, and this reflects the highest quality.
Binocular prisms are in the tubes of the unit, and are actually mirrors that serve to reflect the incoming light between the eyepiece lens and the objective lens. A few of the Alpen binoculars use "porro prisms," but all of the higher quality glass uses the "roof prism" system. Roof prism binocs are more expensive, but offer much better light-gathering capabilities and clarity.
Kathy and I have low-light hunted and spotted with both porro and roof prism designs… and the clarity and quality of the image we were trying to spot was marginal with porro prisms, and exceptional with the roof prism designs. Both our binocs use the roof prisms and the Alpen BaK-4 glass. Without getting too technical, many "cheapy" binocs use what the industry calls BK-7glass. While it is adequate in bargain binocs, the much higher quality BaK-4 barium crown glass provides much better optical clarity. Try a side-by-side comparison at the sporting goods store, and the results are obvious.
As we said at the beginning, you can load up binoculars today with so many gadgets, widgets and accessories that it feels like they should be mounted to wheels so that you can roll them into the field, or you can keep it simple and remember the essentials of what good quality glass can do for you when camping, scenery-looking, or hunting. The bottom line is to "clearly see" what you're looking at in everything from ideal to low-light conditions and bluebird weather to the worst that Mother Nature can throw at you.
For Him and for Her, Alpen offers the quality and features you should demand.
Shop the complete line of Alpen Binoculars on Amazon here: http://tiny.cc/gjp5tx
About:
Andy Lightbody is a TV/Video producer and host, as well as an outdoor writer/photographer. Lightbody is the former Managing Editor for Western Outdoors Magazine; Senior Editor at Petersen's Hunting Magazine and Editor of the Guns & Ammo Book Division.
He remains an avid shooter, hunter and angler, as well as a regular contributor to the Sportsman's Warehouse publication-Sportsman's News Magazine. Visit Rocky Mountain Television/Productions : www.rmtv.net