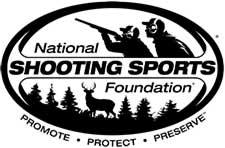 NEWTOWN, Conn –-(Ammoland.com)- In a major victory for firearms and ammunition retailers, a Colorado federal court last week threw out a Brady Center-backed lawsuit arising out of the Aurora, Colorado, movie theatre shooting.
The case, Phillips v. Lucky Gunner, was brought by the parents of a victim in the tragedy against several online FFLs from whom the mentally deranged shooter, James Holmes, purchased materials.
Brady Center lawyers representing the family members alleged that the Internet business practices of the FFLs did not include "reasonable safeguards" to prevent persons such as Holmes from purchasing their respective products.
The court found that the Protection of Lawful Commerce in Arms Act (PLCAA) as well as a Colorado preemption statute required dismissal of the Brady Center's lawsuit.
In dismissing this action, the court notably joins the ranks of numerous other courts that have consistently found the PLCAA to be constitutional.
Because of the nature of the spurious claims raised by Brady Center attorneys, the court held that the FFLs, represented by Jim Vogts of Swanson, Martin & Bell LLP, are entitled to an award of reasonable attorney fees and costs.
About NSSF  The National Shooting Sports Foundation is the trade association for the firearms industry. Its mission is to promote, protect and preserve hunting and the shooting sports. Formed in 1961, NSSF has a membership of more than 6,000 manufacturers, distributors, firearms retailers, shooting ranges, sportsmen's organizations and publishers. For more information, log on to www.nssf.org.