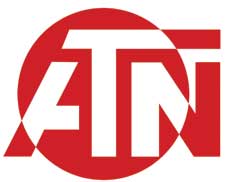 USA –-(Ammoland.com)- Many of you have been patiently waiting for the next major version of the X-Sight firmware and it is finally here. Below you'll find the details of the specific features that have been updated.
Most notably you'll see that the reticle now stay in the center of the screen while zooming in.
Happy hunting!
Key Feature:

During Smooth Zoom the reticle will no longer shift proportionately away from the center. The reticle will begin at whatever position you zero the reticle to. When zooming, the reticle will now move towards center of the screen

Key Feature:

Due to popular demand – Photo Capture has been integrated with Video Capture. You may now take photos while recording video.
Note: To properly test the usability of this change, standalone Photo Capture has been disabled
Reticle is now displayed in recorded content
Power through USB available (batteries needed to power on, but can be removed once an external USB power is plugged in)
WiFi has been optimized and is more stable
GPS temporarily disabled; no geotag, no velocity, no altitude. (Will be enabled in next firmware update)
True magnification shown when using Smooth Zoom. User must first select lens type, i.e. 3x (for 3-12x X-Sight) or 5x (for 5-18x X-Sight)
Added Sleep Mode to improve battery life. X-Sight will go to sleep when not used or moved. Any physical movement of the scope or button press will awaken the device
Various bug fixes
For more information on American Technologies Network Corp, visit www.atncorp.com. Visit ATN on Facebook to stay up-to-date on new products, images and promotions. Subscribe to ATN's YouTube channel to stay up-to-date with the latest videos and tutorials.