By John Farnam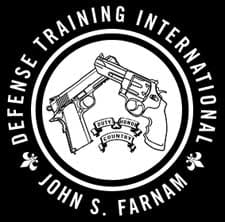 Ft Collins, CO –-(Ammoland.com)- On Tuesday of last week I was in OH, hunting big game on a private preserve.
As I did last fall, I was using my DDA (Devil Dog Arms) AR in 300Blk. And, as last time, I used DPX ammunition (Barnes 125gr), super-sonic.
300Blk ammunition is manufactured in both sub-sonic, and super-sonic versions. The former is mostly for use with suppressors. Quiet, but it won't function autoloading rifles, except for Robinson Arms' XCR, which can be gas-adjusted to function normally with either version.
My DDA is fitted with a forward-mounted Aimpoint T1 ( goo.gl/yKX6Wl ) and Troy Industries Back Up Iron Sights (BUIS) ( goo.gl/hfbe3m ).
In any event, after stalking for some time, I got a broadside shot at a 150lb wild sheep at sixty meters. I put the red dot on the point of his shoulder and pressed-off the first shot.
It struck true, and the animal's knees immediately buckled, and he fell on the spot. Still in my sights, I caught the link and delivered a second shot in the same place.
Rifle ran flawlessly. Animal was DRT.
Both bullets, fully expanded, went through-and-through, and neither was recovered.
Once again, I am really starting to like the 300Blk!
Light, soft-recoiling, not very loud, lethal out to 300m. Not much not to like!
The 300Blk (7.62×35) has attracted the attention of some at the Pentagon, but their otherwise flaming devotion to the 5.56×45 (223) is, at least for now, unassailable!
"Nothing will tell you more about a 'relationship' than what it takes to get out of it!" ~ Attorneys' axiom
/John
About John Farnam & Defense Training International, Inc
As a defensive weapons and tactics instructor John Farnam will urge you, based on your own beliefs, to make up your mind in advance as to what you would do when faced with an imminent and unlawful lethal threat. You should, of course, also decide what preparations you should make in advance, if any. Defense Training International wants to make sure that their students fully understand the physical, legal, psychological, and societal consequences of their actions or inactions.
It is our duty to make you aware of certain unpleasant physical realities intrinsic to the Planet Earth. Mr Farnam is happy to be your counselor and advisor. Visit: www.defense-training.com