Tennessee Governor Bill Haslam Signs Reform to Defense To Prosecution Law.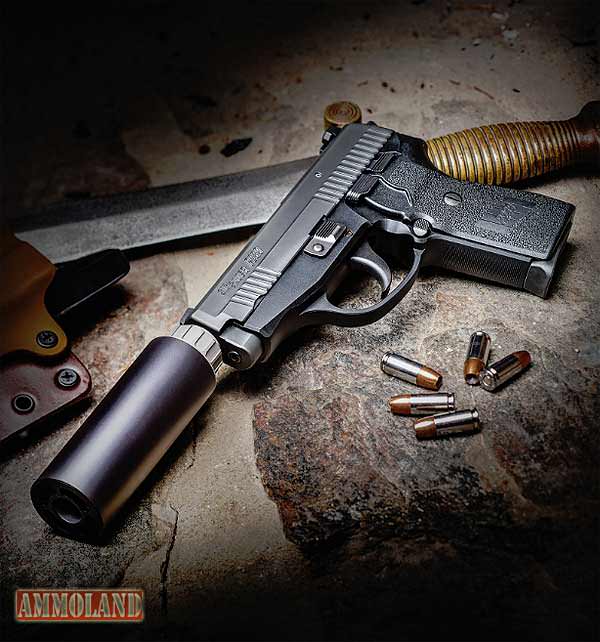 NASHVILLE, TENN. –-(Ammoland.com)- In a major advance for NFA gun owners, Tennessee Governor Bill Haslam has signed a bill to reform Tennessee's so-called "Defense to Prosecution Law" (DTP). , making NFA items legal in Tennessee.
DTP laws says that NFA items are technically illegal, but that the owner has a defense to prosecution if the item is registered with the BATFE pursuant to the National Firearms Act.
The practical effect is that a person arrested for possession of an NFA item in a DTP state can offer the registration as a valid defense in court, but still must go through the expense, humiliation and ordeal of an arrest.
"When we were recently researching the various state laws relating to NFA ownership we were shocked to learn that in some states like Tennessee NFA items were technically illegal to possess. That's when I decided we were going to do everything we could to fix that issue in those states. Governor Haslam's signature on SB181 is the first step in fixing these laws in all those states" said Todd Rathner, executive director of the NFA Freedom Alliance.

"As an organization the NFA Freedom Alliance is not going to pretend these laws don't exist, we are going to fix them, and Tennessee is just the beginning," Rathner added.
The NFA Freedom Alliance is currently working on a similar bill (HB989 / SB473) in Texas.
The NFA Freedom Alliance would like to thank Governor Haslam as well as Tennessee State Senator Mike Bell and Representative Jeremy Faison for taking on this important issue and making NFA items LEGAL in Tennessee! The bill has an immediate effective date.
The NFA Freedom Alliance is the strongest direct action/lobbying organization working at the state and federal level to ease restrictions on the ownership, manufacture, sale, and use of items regulated by the National Firearms Act (NFA). www.nfafa.org