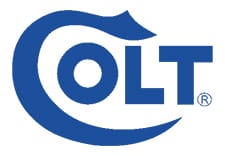 West Hartford, CT -(Ammoland.com)- Colt, in an effort to better serve its core consumer base, has worked with its distribution partners to launch the new Colt Stocking Dealer Program.
This program was created to support higher levels of consumer satisfaction, as Colt looks to strengthen its retail distribution.
"We're excited to bring Colt's brand promise – 'BUILT ONE AT A TIME, PROVEN EVERY ROUND' to more consumers," says Colt's Sr. Vice President of Commercial Business, Paul Spitale. "We need to ensure that when a future Colt owner visits a Colt Retailer, he or she has the opportunity to experience and select from a fuller compliment of Colt firearms."
The new Stocking Dealer Program ensures that dealers have ready-to-go inventory on hand of Colt's core models, including the Colt .380 Mustang, Defender or Combat Commander, 1991 Series Government Model, and either an LE6920 modern sporting rifle variant or Gold Cup, depending on the market. In order to support this new program, Colt has been increasing production rates dramatically in the last 60 days and will continue to ramp-up throughout the implementation phase, which is scheduled to be completed by the end of August.
Colt has recently refocused its core model lineup to ensure ample opportunity for consumers to acquire the most sought-after models. These same models have been repositioned in the market with more attractive suggested retail price points: the standard 1991 Government Model now has an MSRP of $799, the Combat Commander carries an MSRP of $849, the Defender is now positioned at an MSRP of $899 just to name a few.
"We had a very successful NRA Show, where we had a great opportunity to speak directly with Colt Consumers and Colt Distributors," says Spitale. "Both were excited about Colt and our repositioning in the market."
About Colt's Manufacturing Company LLC
Colt's Manufacturing Company LLC is one of the world's leading designers, developers and manufacturers of firearms. The company has supplied civilian, military and law enforcement customers in the United States and throughout the world for more than 175 years. Our subsidiary, Colt Canada Corporation, is the Canadian government's Center of Excellence for small arms and is the Canadian military's sole supplier of the C7 rifle and C8 carbine. Colt operates its manufacturing facilities in West Hartford, Connecticut and Kitchener, Ontario.
For more information on Colt and its subsidiaries, please visit www.colt.com.