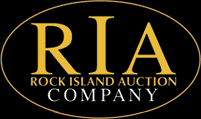 Rock Island, IL –-(Ammoland.com)- The spirit of competition was alive and well at Rock Island Auction Company during the 2015 April Premiere Firearms Auction!
Bidding battles seemed to break out on the hour as collectors from across the nation and around the globe fought for their desired collectibles.
Select lots had as many as 37 different bidders placing their bids before the auction even started! This great participation, tenacious bidding, and a ever increasing demand resulted in a realized total of… Over 11.6 Million!
Anchored by four phenomenal collections, the first Premiere Firearms Auction of 2015 was clearly a big hit with collectors. The good news is that these collections have even more amazing firearms that will be offered in subsequent 2015 sales. Thank you all for your interest, passion, and participation. There's no way we could do it without you. Here are a few of the highlights from this past weekend.
To read about more of the results and trends that took place this weekend please click here to view the write up on our web site.
Our next auction…
will be our Regional Firearms Auction to be held June 26, 27, & 28 2015. That auction is filled and no longer taking consignments.
However, we are still accepting consignments for our September Premiere Firearms Auction and beyond, so contact us today! The consignment deadline for the September sale will be late June. For more information on consigning with Rock Island Auction Company, please call 1-800-238-8022 or send an email to [email protected]
For those curious…
The Prices Realized from our April 2015 Premiere Firearms Auction are already available on our Online Catalog or by viewing the PDF document on our website. To use the Online Catalog, simply search for the item using a keyword, lot number, or any other of our search styles and hit enter. When the item appears, all the way on the right will be a button that says "View Price" and when you click it a pop-up window will appear with that item's price. It's as easy as that. Enjoy!
In the meantime…
Do you find yourself missing all the great looking guns and gun talk that happens during an auction? Check out our social media accounts! We post all sorts of photos, interesting stories, occasional quizzes, and even catalog specials. You don't even need an account to visit most of our pages. Just click on any one of the icons below to take a look!
Like us on FacebookFollow us on TwitterView our videos on YouTubeFind us on Google+Visit our blogFind us on Pinterest
Regards,
Rock Island Auction Company
Upcoming Auctions
REGIONAL AUCTIONS

PREMIERE AUCTIONS:

Sept. 11 – 13, 2015
December 4 – 6, 2015
About:
Rock Island Auction Company has been solely owned and operated by Patrick Hogan. This company was conceived on the idea that both the sellers and buyers should be completely informed and provided a professional venue for a true auction. After working with two other auction companies, Mr. Hogan began Rock Island Auction in 1993. Rock Island Auction Company has grown to be one of the top firearms auction houses in the nation. Under Mr. Hogan's guidance the company has experienced growth each and every year; and he is the first to say it is his staff's hard work and determination that have yielded such results. Visit: www.rockislandauction.com