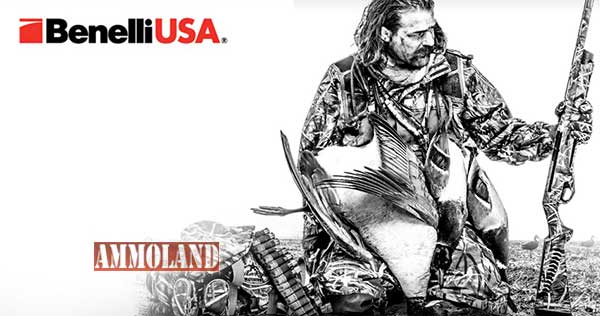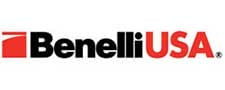 Accokeek, MD -(AmmoLand.com)- The brass has been flying and the revamped Team Benelli is turning heads and racking up wins with impressive performances at matches across the country.
Team Captain Dianna Muller is more than pleased with the results to date.
"I believed in this team from the beginning, but I have to say we are exceeding my expectations!" said Muller.
Team members have recently represented the Benelli brand in matches spanning the states. First up, Aaron Hayes made his 3-Gun Nation Pro Tour debut in Oklahoma. The Pro-series features a new format where six shooters start and two shooters finish the stages, eliminating four along the way for a final two-person shoot-off to win. Aaron Hayes made it to the finals and secured a spot in the 2015 3-Gun Nation Championship Shoot-Off in October and a shot at the $50,000 prize. Team member Jacob Betsworth Pro Series match is scheduled for September 25. Fans can watch the action streamed live on an app called Meerkat.
Over on the 3-Gun Nation Regional scene, Betsworth has been on fire! He put together a phenomenal match at Birmingham, Alabama and took home top honors in Practical—his first overall win at a major match.
"The 3 Gun Nation Southern Regional marked a huge milestone and goal that I have been working toward since the start of my involvement in 3 gun, and that is winning my first major match," said Betsworth. "My Benelli M2 ran flawlessly throughout the entire match and helped me earn an overall stage win on the all shotgun stage with well over 30 rounds on that stage alone."
Winning the match by a mere 3.5 seconds, Betsworth's Benelli M2 along with Invictus 2.8 quad-loaders allowed him to gain almost 10 seconds on the next competitor and secure the match win. He also finished 3rd overall in Tac Opts at the Hornady Zombie match in Nebraska.
Team members Lance Dingler and Aaron Hayes have been raking in top 10 performances at the matches in Alabama, North Carolina and Nebraska. Heather Fitzhugh and Team Captain Muller have also been turning in top performances in the Ladies Division.
Janna Reeves and James Casanova also represent Benelli as well as their primary sponsors. Both have been turning in top performances as well. James won the Factory division at the Freedom Munitions 3-Gun in North Carolina and Janna won the Ladies Division at the Pike's Peak Shotgun Match in Colorado.
"We have such a strong representation of shooters in the 3-Gun community, I couldn't be more pleased for the company or proud of my shooters!" said Tom Kaleta, Benelli USA VP of Marketing.
The "Benelli Bonus" program offering a free drawing for a shotgun to anyone shooting the match with a Benelli has been well received at the select matches it was offered. Muller explained.
"This program was designed to reward the loyal Benelli customers. It's great to support a team, but we wanted to give back to all those that are currently sporting our shotguns!"
All five remaining dates and matches still qualify for the "Benelli Bonus" program.
Warsport Team Challenge, July 11, 12, 2015, New Hill, NC
Rockcastle Shotgun Championship, August 7,8, 2015, Park City, KY (AGAG)
Rocky Mountain 3 Gun, August 13-15, 2015, Raton, NM
Generation III Gun, September 11-13, 2015, Ozark, MO
Blue Ridge Mountain 3 Gun, October 16-18, 2015, Park City, KY
Team Benelli is also offering clinics, classes and one-on-one training. If anyone is interested, please contact Team Captain Dianna Muller at [email protected]
Team Benelli's 3-Gun roster is a mix of professional, tactical, law enforcement and field shooting experts. Benelli's strategy of putting a winning 3-Gun team together dovetails with the brand's renowned performance and position in the 3-Gun arena, bolstered by the company's legacy of excellence in tactical, law enforcement and military products like the M2, M4, Vinci and Nova.
For more information on Team Benelli, Benelli USA, or Benelli products visit www.benelliusa.com.
About Benelli
Benelli is a global leader in manufacturing quality semi automatic shotguns and rifles—and now the first Benelli Over-and-Under—the 828U. Benelli products are known around the world for their ultra-reliability and high-performance standards in every sporting or tactical environment.
For more information, please visit www.BenelliUSA.com.