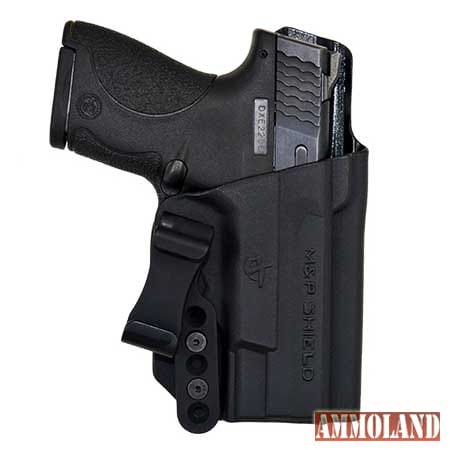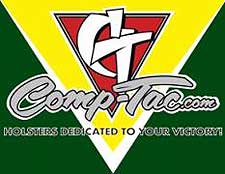 Houston, TX -(AmmoLand.com)- Comp-Tac Victory Gear, a leader in developing everyday carry holsters, has redesigned the mounting clip for its popular Two O'clock Holster.
For years the Two O'clock holster has been a popular choice for concealed carry users. The appendix carry position is an excellent way to carry a firearm comfortably and within easy reach.
The redesigned Two O'Clock clip is made of a more durable Nylon/Polymer material. This is the same material that Comp-Tac makes its other mounting clips out of. The Nylon/Polymer provides unmatched strength, flexibility and is gentle on belts and clothing eliminating scratching and tearing.
The new clip also offers additional holes for ride depth adjustment and a new cant making the holster even more comfortable and improving draw angle and speed.
"Appendix carry is an extremely popular carry method especially in the women's market. While the Two O'clock holster body has always served our customers well Comp-Tac has been able to improve the product with the addition of this new clip. Now, the Two O'clock holster can truly stand up to every day carry," explained Gregg Garrett Comp-Tac's owner and president.
The Two O'clock Holster with the improved clip is currently only available in right hand holsters; the left hand clip will be available soon. The MSRP of the Holster is $64.99 and the clip with hardware sells individually for $12.99.
For more information on Team Comp-Tac, and the full line of Comp-Tac Victory Gear holsters and accessories, visit www.Comp-Tac.com, like Comp-Tac on Facebook at www.facebook.com/CompTac, or follow @CompTac on Twitter.
About Comp-Tac Victory Gear
In 2000 I started Comp-Tac with the intention of designing holsters of the highest quality for defensive and competition shooting. I started off with the Locking Paddle and over the years have designed over 30 products with 92,000 possible variations to accommodate your lifestyle and needs. Comp-Tac has grown from a one man shop to a business with dozens of employees. What started in my garage has grown into a drafting room, production line, customer service department, shipping department, and leather shop. Thanks to the great support of our customers and through their input we continue to grow and refine our product line. Whether you are competing for fun or in the fight for your life, no company offers more holsters dedicated to your victory.
For more information, please visit www.Comp-Tac.com.