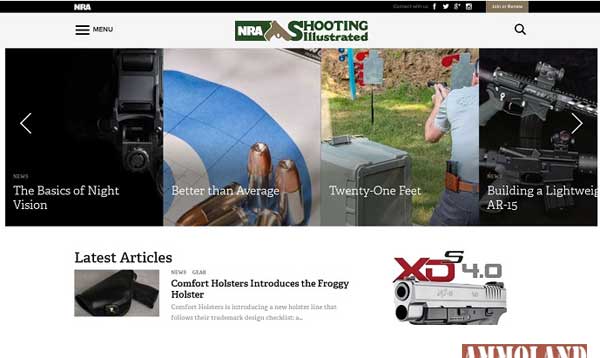 FAIRFAX, Va. –-(Ammoland.com)- Shooting Illustrated, The Definitive Source for the Modern Shooter, has a new look online.
It's even easier to access the latest guns, gear, tips, drills, videos and more at the newly revamped site.
Redesigned with a sleek, intuitive interface, the all-new ShootingIllustrated.com features simple access to the newest online exclusives, articles from the magazine and staples like Sheriff Jim Wilson's blog and J.R. Absher's "Bi-Weekly Slug."
New product reports and blog entries will also be available through the new, more user-friendly website.
The crisp new design also provides fast pathways to Shooting Illustrated's social media properties, and groups articles by subject for quick access to your interests.
The new carousel showcases the latest web-exclusive articles and current magazine special reports.
Visit ShootingIllustrated.com today to see our new look! For more information: visit ShootingIllustrated.com,