USA –-(Ammoland.com)- Growing up in Canada's rugged British Columbia Province, Rachel Ahtila was naturally exposed to the outdoors at a young age.
With a deep-rooted passion for hunting and shooting, Rachel has quickly built a career in the mountains as an expert guide and conservationist. Her love for the outdoors and natural leadership abilities will help cultivate the same passion from the entire Women of Weatherby community.
Rachel's adventurous spirit led her to become a female guide and videographer with 'Jim Shockey's The Professionals' and 'Jim Shockey's Hunting Adventures' TV series. Rachel now guides full time while hosting a variety of hunting and shooting seminars for passionate outdoors enthusiasts.
"I fell in love with the outdoors at a very early age and was surrounded by people who fostered that love and helped me pursue my dreams," said Rachel Ahtila. "I want to be a part of an active support system that will help other women chase their outdoor passions with confidence."
Rachel's vast experiences inspired her to become a full time columnist for Wild Deer & Hunting Adventures (Australia), while being internationally recognized by her peers as the winner of the 2013 Women's Prois Award. Her passion for conservation has also led her to become a Director for the Rocky Mountain Goat Alliance and advocate for strategic outdoor preservation societies.
The Women of Weatherby team, along with Team Weatherby's Jessie Duff, is creating a community that provides information, opportunities and products specifically for women, by women. This program offers a foundation to inspire the dreams of women at every level of hunting and shooting.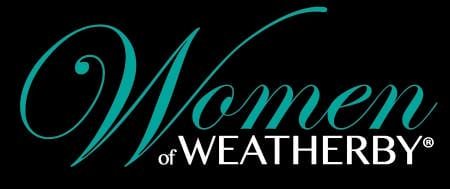 Weatherby has devoted an exclusive website to this campaign, www.WomenofWeatherby.com. Join the exclusive Women of Weatherby sisterhood, and share the thrill of the hunt!
About Women of Weatherby
The Women of Weatherby is a group of authentic outdoorswomen who serve as the primary liaison between women and the legendary firearms company, Weatherby. Avid hunters and true shooters, these exceptional women strive to inspire the dreams of all women interested in the outdoors. For information on the Women of Weatherby visit www.WomenofWeatherby.com.
About Weatherby
Founded in 1945, Weatherby, Inc.'s line features the distinctive WBY-X™ products as well as the popular Vanguard® and legendary Mark V® rifles (production and custom); Threat Response® shotguns and rifles; over/under, semi-auto and pump shotguns; premium ammunition; and shooting accessories. For more information, go to www.weatherby.com. The company is based in Paso Robles, Calif., and invites all hunters and shooters to visit its free online community at www.weatherbynation.com or Facebook page at www.facebook.com/Weatherbyinc. Follow @weatherbyinc on Twitter.