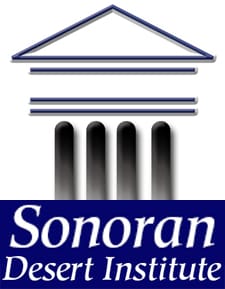 Scottsdale, AZ -(Ammoland.com)- Sonoran Desert Institute (SDI), an industry leader in providing accredited and accelerated distance learning, recognizes its newest graduates for Advanced Gunsmithing Certificate and Gunsmithing Certificate.
America's oldest home study gunsmith program, SDI's Gunsmithing Certificate programs are considered by many to be among the most comprehensive distance curriculums in the nation. The programs provide students with a comprehensive understanding of concepts and applications in the maintenance and care of firearms, gun repair and renovation, custom stocking, custom ammunition making, gun sales, business planning and much more.
Students who successfully completed the SDI Advanced Gunsmithing Program last month include Eugene Behar of Missoula, Mont.; Kevin Finch of Newport News, Va.; Ryan Keath of Killeen, Texas; Dustin Murray of Marble, Fla.; Matthew Noce of Susquehanna, Pa.; Ellington Releford of Fort Irwin, Calif.; Sean Sullivan of Severn, Md.; Leonard Vanderhoeven Jr. of Las Vegas; Austin Vaughn of Albuquerque, N.M.; and Casey Ward of Wabash, Ind.
In addition, Gunsmithing Certificates were awarded to William Andrews of Jonestown, Pa.; Kevin Hadley of Senatobia, Miss.; Clifford Hiatt of Fort Wainwright, Alaska.; Ian Hooper of Phoenix, Ariz.; Yong Li of Fort Polk, La.; Clyde Smith of Leesburg, Va.; Wesley Stuck of The Dalles, Ore.; Jose Western of El Paso, Texas; Cole Wilson of Mobile, Ala.; and Gary Young of Westbrook, Texas.
"We're very proud of these students for successfully completing the Gunsmithing and Advanced Gunsmithing programs," says SDI Managing Director and Director of Student Services Pam Rogers. "Gunsmithing is excellent career choice for individuals who are firearm enthusiasts and who want to get involved in the highly energized firearm industry. SDI instructors and staff are dedicated to providing students with 'learn-at-your-own pace' programs that our designed to fit unique budgets and schedules. "
Sonoran Desert Institute is an accredited distance learning school providing undergraduate degree and certificate programs in allied health, real estate and construction and firearms technology. Sonoran Desert Institute School of Firearms Technology offers a 32 semester-credit Advanced Gunsmithing Certificate and is the most complete gunsmith training program of its kind. The Associate of Science degree in Firearms Technology program prepares students for personal development and/or employment in the custom gun trade, from entry-level employees to small business owners. Students learn about custom firearms, stocks, rifles, handguns, shotguns, metal refinishing, ballistics, metal work and engraving, and business principles necessary to become a gunsmith. The Firearms Technology program requires 60 semester credit hours.
Sonoran Desert Institute offers high quality, rigorous educational programs with the convenience and flexibility of distance delivery. The school has been an innovator since its inception and is accredited by the Distance Education Accrediting Commission (DEAC). SDI educational programs are designed predominantly for adult learners, based on principles and practices of active self-learning, and feature one-on-one faculty class facilitation. Certain SDI programs are also approved for use of the G.I. Bill Education Program and other VA benefits.
To learn more about on the highly acclaimed distance learning programs at Sonoran Desert Institute, visit www.SDI.edu or call 800.336.8939.
About Sonoran Desert Institute
Located in Scottsdale, Ariz., Sonoran Desert Institute is an accredited online school providing undergraduate degree and certificate programs in allied health, real estate and construction and firearms technology. SDI is dedicated to offering affordable, premium, distance-delivered career education that provides a labor market advantage to its graduates.
For more information on Sonoran Desert Institute, call 800.336.8939 or visit www.SDI.edu.