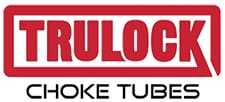 Whigham, GA -(AmmoLand.com)- The Trulock Tactical Choke transforms the most-popular models of 12-gauge shotguns into versatile tactical weapons.
The Trulock Tactical Choke also improves downrange accuracy and performance for big-game hunters using slugs and buckshot, in addition to providing better results from breaching rounds.
Whether you want to build a tactical shotgun for home defense, as a menacing weapon for wild hog hunting, or you want a great combination of tactical gun that also gets the job done on deer and other big-game, the Trulock Tactical Choke won't let you down. This one choke optimizes performance with three types of ammo: breaching rounds, buckshot and rifled slugs. This eliminates the need to change muzzle devices when alternating ammunition.
As a tactical application, the Trulock Tactical Choke turns your shotgun into a powerful breaching tool. A shotgun is the preferred method of ballistic breaching. A breaching operation is best performed with the muzzle in contact with the door, and the Trulock Tactical employs a crenulated muzzle that ensures positive grip with the door. As a standoff tool, the Trulock Tactical holds the barrel securely in place while providing a slight standoff to allow powder gases to escape. Of course, the Trulock Tactical Choke should not be used for breaching purposes unless the operator has received proper training and uses specific breaching ammunition.
The Trulock Tactical Choke is available for Beretta/Benelli Mobil 12 gauge, Winchester/Browning Invector Style 12 gauge, and Remington Rem Choke Style 12 gauge. All are multi-purpose tactical chokes that provide improved downrange accuracy, come in black oxide finish, and are made in the USA.
Made from high strength alloy steel (150,000 PSI U.T.S.) with a matte black oxide finish to eliminate glare, the Trulock Tactical Choke is knurled for easy installation or removal. Like all Trulock Chokes, the Tactical is backed by a lifetime warranty and a 60-day satisfaction guarantee.
The Trulock Tactical Choke retails for $58.99.
For more information and to order online, visit www.trulockchokes.com, or call Trulock Chokes at (800) 293-9402.
About Trulock Chokes
The staff at Trulock Chokes prides itself on providing excellent service and an excellent line of products. In the event you are not completely satisfied with your purchase you can return it for a refund or exchange within 60 days from the date of purchase – with other firms, the moment you open it, you own it.
For more information, visit: www.trulockchokes.com.