By Dean Weingarten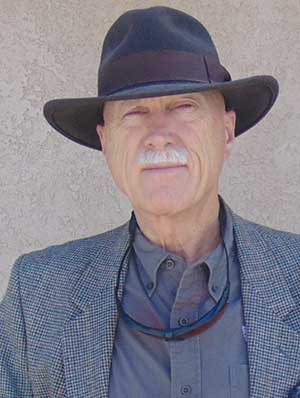 Arizona – -(Ammoland.com)- On Wednesday, 5 August, 2015, an armed homeless man stopped a brutal assault on a teen-aged woman, then likely saved his own life in a dramatic gunfight.  It occurred in Fresno County, California.
From fresnosheriff.org:
Deputies discovered there was a domestic disturbance nearby in the parking lot of Fresno Liquor (5596 E. Griffith Way). Two men in a white Lexus pulled up next to two women standing by the store. One of the men got out of the car and began to kick and punch one of the women, a 19-year-old. She was later determined to be the suspect's ex-girlfriend. A 53-year-old homeless man who stays in the area, intervened by pepper spraying the suspect and then he ran away. The suspect tracked down the homeless man near the parking lot of a business named Illest Ink Tattoos (4077 N. Clovis Ave). The suspect fired several rounds at the man, striking him in the arm. The homeless man grabbed his registered handgun and returned fire, sending multiple rounds toward the suspect. It's unknown if the suspect was hit. The suspect then drove away.
The suspect did not attack Deleon until after the ambulance had removed his ex-girlfriend from the scene; clearly a pre-meditated attack.  The suspect's Lexus was later found with several bullet holes, but the the unnamed ex remains at large at the last report.
Several things stand out about this story.   Just because someone is homeless, they should not have to be defenseless.   Paul DeLeon, the homeless man in the story, had both pepper spray and a handgun.   Living on the street is dangerous, but the vast majority of homeless people have histories  of mental problems, or are substance abusers, or both, and are legally barred from firearm ownership.
The Fresno police deserve credit for congratulated Paul DeLeon on surviving the gunfight, and for not taking him into custody.  Either they or the reporter felt obliged to say that it is usually better to call 911.  Waiting for 911 in this case would have ended with a severely injured or dead woman.  DeLeon had no time to call 911 while he was under fire.  From abcnews.go.com:
Deputies have a good idea of who the suspect is, but they did not publicly identify him as of Friday afternoon, KGO reported, adding that they said DeLeon did a great job by intervening, but it's usually better to call 911 to get help.
Fresno County issues the most concealed carry permits of any County in California, but even so, it is a daunting process to obtain one, with no guarantee of success.  From the Fresno Sheriff's department web site:
The applicant shall fill out every page in the packet, but shall not sign nor date any of the pages. Failure to complete the above mentioned portions of the application prior to coming to your scheduled appointment will result in a delay of processing your application.

Upon completion of the application, contact a member of the CCW unit at the Fresno County Sheriff's Office at (559) 600-8515 Monday through Friday to schedule an appointment for an interview. Do Not mail this application back to the Sheriff's Office. Please bring this application with you when you come in for your interview.

It is the policy of the Fresno County Sheriff's Office to review each application for a License to Carry a Concealed Weapon. All applicants will receive written notice whether the application is approved or denied within 90 days of the application being received by the Fresno County Sheriff's Office.

Approved applicants will be required to pay a $208 processing fee, which consists of a $76 California state fee, a $17 FBI fingerprint fee, and a $115 Fresno County Sheriff's background investigation fee. Approved applicants are required to be fingerprinted and must also provide a certificate showing their proof of completion of the six-hour CCW firearm training course. The course must be taken from a DOJ and Fresno County Sheriff's Office approved CCW instructor (instructor list is located on the website).
At least the $208 fee is only paid *after* the application is approved.  Many counties used to require pre-payment.  A reform of the California law stopped that abuse.  The class required for the permit costs another $90.  $300 could be a lot of money for a homeless man.  The video on ABC mentions work as a security guard.  Perhaps his employer paid for the permit.
DeLeon, "The lion" in Spanish, lived up to his family name.  He stopped a 19 year old woman from a severe beating or death;  the attacker continued to kick her in the head after she had been knocked out.  He defended himself in a gunfight against a much younger (and apparently wealthier) attacker.   Though wounded in the left arm, his gunfire drove off his assailant.   He provided enough information to the police so that they feel confident in their ability to take the assailant into custody.
I have not found any mention that the police confiscated or impounded DeLeon's personal defensive weapon.  I hope that they did not.  Many California departments have developed reputations for confiscating any firearms that they come across, legal or not.   His assailant has shown a propensity for revenge and deadly attack.  Deleon should not be made defenseless at this critical time.
The incident points out the utility of a firearm for self defense.  Some California counties issue virtually no permits.  The few that are issued often go to the wealthy, famous, and well connected.  A case before the 9th Circuit is under review to determine if California will recognize the right to bear arms as a Constitutional right that cannot be withheld on the whim of a Sheriff.
c2014 by Dean Weingarten: Permission to share is granted when this notice is included. Link to Gun Watch
About Dean Weingarten;
Dean Weingarten has been a peace officer, a military officer, was on the University of Wisconsin Pistol Team for four years, and was first certified to teach firearms safety in 1973. He taught the Arizona concealed carry course for fifteen years until the goal of constitutional carry was attained. He has degrees in meteorology and mining engineering, and recently retired from the Department of Defense after a 30 year career in Army Research, Development, Testing, and Evaluation.