By Major Van Harl USAF Ret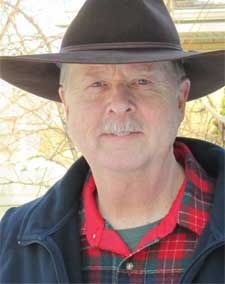 Wisconsin -(Ammoland.com)-  It was the day after the democratic presidential nomination convention ended in Denver Colorado in 2008.
Sean Hannity, who at the time was the co-host of the then Fox cable news network show, Hannity and Colmes, had been covering the convention, but he was now in Colorado Springs.
He was going to do his national radio show from a local radio station, speak to a crowd of local Republican supporters, and then finish up the day doing his Hannity and Colmes TV show remotely from the campus of Focus on the Family (a religious organization headquartered in Colorado Springs).
Security from the Colorado Rangers was requested for Hannity and I was the Ranger in charge of the detail that day. I spent approximately fourteen hours with that man, escorting him everywhere that day, even to the men's room.
At the end of the day I put him in a vehicle with at fellow Ranger to accompany Hannity to his awaiting aircraft. I later told and retold my story of my day with Sean Hannity for a number of friends and family, to include my liberal democratic ones, and you know what the response was from many of them? Who is Sean Hannity?
I knew who he was very well. I had been watching Hannity on Fox for years. It quickly became apparent that not everyone I knew watched the Fox cable network, and had any idea who Sean Hannity was.
I grew up with three TV networks. Everyone knew who Chet Huntley and David Brinkley of the Huntley-Brinkley (news) Report on NBC were, as well as Walter Cronkite on CBS. I am not sure who remembers the news anchor for ABC back in those days.
If Walter Cronkite spoke the nation listened and so did worried Presidents of that nation. But now we have cable and that has split the TV viewing herd. I truly cannot name one news anchor person on any of the big three major TV nightly news shows. When you thin out the viewing audience with cable news, it gets even worse for me.
Enter Megyn Kelly, the host of The Kelly File on the Fox News Channel, and her brush with international fame at the hands (and mouth) of Republican presidential front runner Donald Trump. Trump did not like the way Kelly handled her duties as a member of the questioning panel during the first Republican candidates' debate.
He made some personal comments about Kelly and they have gone viral. How dare Trump make alleged unprofessional and alleged sexist remarks about Kelly.
Now for those of you like my liberal family members and friends who did not know who Sean Hannity was, perhaps you are asking yourself who is Megyn Kelly?
Kelly has her own, one-hour show every week night on the Fox News Channel and is a semi-major player at Fox, but there is a good chance a lot of Americans have (perhaps now had) no idea who Kelly is. Kelly has been getting a lot of press and airtime on the other major TV networks, not because they really care about Megyn Kelly, but because she has crossed political and TV/media personal swords with Donald Trump.
Everyone is talking about or writing about how poor Megyn Kelly has been treated so badly by that mean-spirited Donald Trump. The French have a saying "success de scandal" meaning success can be acquired from scandal.
"I expect it will be the making of me" stated future Hollywood star Mae West after she was arrested (in the 1920s) over the naming of a play she was to be in called "Sex." She later went on to be the one of the highest paid woman of her day.
Most of America knows who Donald Trump is, but until a few days ago only a small portion knew who Megyn Kelly was. Now she has "success de scandal" and is getting great national press coverage. I suggest Miss Kelly ride it out until it hurts and then keep riding. Just think what it will do for her career if Trump should actually win the presidential race. Do a web search for Trump and Kelly and you find volumes of internet "stuff" on this issue. Might I suggest that Megyn Kelly be offered a dance with Donald Trump at one of the many inaugural balls that will be held in DC on the evening of Trump's first day in office.
Think Shakespeare and Hamlet and "the lady doth protest too much." I believe Kelly has tried to take the high ground and not protested too much, but most assuredly many are protesting too much for her. Enjoy the alleged scandal.
Major Van Harl USAF Ret.
[email protected]
About Major Van Harl USAF Ret.:
Major Van E. Harl USAF Ret., a career Police Officer in the U.S. Air Force was born in Burlington, Iowa, USA, in 1955. He was the Deputy Chief of police at two Air Force Bases and the Commander of Law Enforcement Operations at another. He is a graduate of the U.S. Army Infantry School.  A retired Colorado Ranger and currently is an Auxiliary Police Officer with the Cudahy PD in Milwaukee County, WI.  His efforts now are directed at church campus safely and security training.  He believes "evil hates organization."  [email protected]