NRA-ILA will be hosting a special grassroots activism meeting in Cedar Rapids on September 22!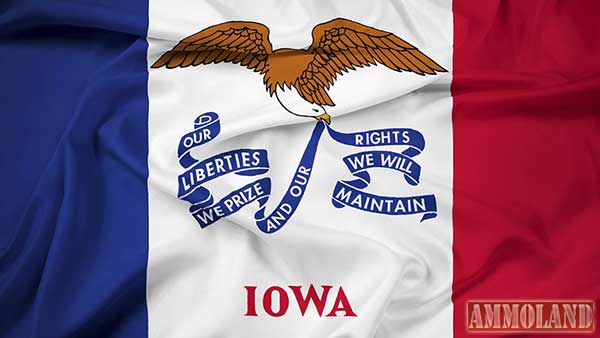 Fairfax, VA -(AmmoLand.com)- Join NRA-ILA at Gander Mountain, from 6:30 p.m. to 8:00 p.m., to learn more about how you can protect and promote the Second Amendment in Iowa.
This is a free event—materials will be provided and light refreshments will be served.

The debate on gun control is ever-changing and it's imperative that NRA members and Second Amendment supporters stay up-to-date on the latest developments. It's never been more important to build strong pro-gun networks and strong relationships with legislators, and on September 22nd, we'll discuss how to be prepared on all fronts going into 2016.
Gander Mountain-Cedar Rapids

2140 Edgewood Rd.
Cedar Rapids, IA 52404
Tuesday, September 22, 2015
6:30 PM – 8:00 PM
CLICK HERE TO RSVP TO THE CEDAR RAPIDS ACTIVISM MEETING:
Space is limited, so please be sure to RSVP as soon as possible.
If you are unable to attend this meeting, but are willing to assist with our Iowa efforts, you can contact NRA-ILA Midwest Grassroots Field Coordinator, Suzanne Anglewicz, at [email protected]
We look forward to seeing you on September 22nd!
About the NRA-ILA:
Established in 1975, the Institute for Legislative Action (ILA) is the "lobbying" arm of the National Rifle Association of America. ILA is responsible for preserving the right of all law-abiding individuals in the legislative, political, and legal arenas, to purchase, possess and use firearms for legitimate purposes as guaranteed by the Second Amendment to the U.S. Constitution.
For more information, please visit: www.nra.org. Be sure to follow the NRA on Facebook at NRA on Facebook and Twitter @NRA.