Knife Rights Issues Caution Against Reading Too Much Into Victory.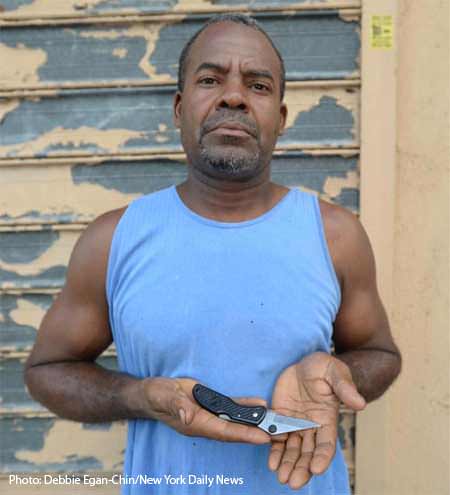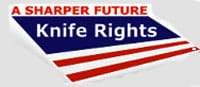 Gilbert, AZ –-(Ammoland.com)- An electrician who was arrested for allegedly carrying an illegal "gravity knife" in New York City received a $57,500 settlement when it turned out that the lock-blade knife didn't even meet the City's twisted interpretation of the state law banning gravity knives.
Bernard Perez, 48, spent two days in jail and incurred three trips to court before a meeting in an assistant district attorney's office where the arresting NYPD officer, Justin Delmonico, was unable to demonstrate that the knife blade could be "flicked" open, the test used in the City for determination of illegality.
It is this illegitimate test, which has resulted in over 60,000 prosecutions, that is central to Knife Rights' Federal Civil Rights lawsuit against the City and DA Cyrus Vance, Jr.
The ADA subsequently asked that the case be dismissed, but that wasn't the end of it. Perez' court-appointed attorney then sought compensation for the unjust arrest and that resulted in the $57,5000 settlement.
The knife that was central to the charge is a knock-off of a Spyderco Delica, shown off by Perez in the photo at above.
While we congratulate Perez on his victory over the malicious prosecution he endured, we caution New York City knife carriers not to read too much into this win. 
Perez was lucky that the knife was unable to be "flicked" open by the officer in the demonstration and the prosecutor chose to drop the case at that juncture. One of the key issues with the way in which the City enforces the law is the subjective nature of the test. Just because one officer cannot flick open the knife, doesn't mean another might not be able to and there is no way for a knife owner to know if any particular lock blade knife is legal or illegal. In our Civil Rights case, one of the plaintiffs showed his knife to officers on two separate occasions and they were unable to open it, but a third officer did and he was arrested and prosecuted.
NYC has interpreted the state law against gravity knives such that if an officer can "wrist flick" the common folding knife blade open and the knife blade locks open, that knife is an illegal gravity knife. NYC takes this position even if it requires multiple tries and use of exaggerated arm thrust or motion. Using this interpretation, most any lockblade knife might be deemed an illegal gravity knife.
In our experience, the only folding knife that a person in New York City can know with certainty will not pass this test is one with a blade that does not lock open.
Note also that New York City administrative code has an under-4-inch length limit and requires knives be carried concealed. Knife Rights recommends that you never carry your knife clipped to your pocket in New York City. Even when covered by a jacket, simply moving the jacket aside to get to a wallet has been enough to get folks arrested. Always ensure your knife is completely concealed at all times, including not "printing" on the outside of your clothing. In addition, be extremely circumspect about using a knife for any purpose in a public setting.
This settlement was first reported in a New York Daily News article by John Marzulli. 
About:
Knife Rights (www.KnifeRights.org) is America's Grassroots Knife Owners Organization, working towards a Sharper Future for all knife owners. Knife Rights is dedicated to providing knife owners an effective voice in public policy. Become a Knife Rights member and make a contribution to support the fight for your knife rights. Visit www.kniferights.org