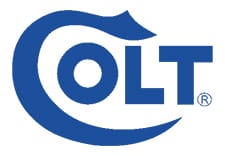 West Hartford, CT -(AmmoLand.com)- This year, Colt is kicking off autumn by offering an exciting promotion to consumers.
From October 1st through December 31st, Colt is offering purchasers of a new Government Model or Defender pistol a free Colt Carry Kit. The kit, valued at over $100, consists of one Blade-Tech holster, one additional magazine, and one Colt cap.
"We wanted to offer something exciting to those customers who depend on a carry firearm," said Paul Spitale, Colt's Sr. Vice President of Commercial Business. "Blade-Tech makes an excellent quality holster, and we're proud to offer it alongside our firearms. Whether carrying for duty or personal defense, the Colt Carry Kit affords a tremendous value to the consumer."
The promotion is available to purchasers from a Colt Stocking Dealer only, and applies to the purchase of models O1991, O1992, O1091, O1092, O7000D, O7002D, O7000E, O7000S, or O7000NDF only. Government Model Carry Kit contains a Blade-Tech Total Eclipse 1911 holster, Defender model Carry Kit contains a Blade-Tech Klipt Ambi holster. The offer is limited to one per household.
For more information, go to www.coltrebates.pmcprograms.com. To find a Colt Stocking Dealer near you, go to www.colt.com/CustomerServices/StockingDealerLocator.
About Colt's Manufacturing Company LLC:
Colt's Manufacturing Company LLC is one of the world's leading designers, developers and manufacturers of firearms. The company has supplied civilian, military and law enforcement customers in the United States and throughout the world for more than 175 years. Our subsidiary, Colt Canada Corporation, is the Canadian government's Center of Excellence for small arms and is the Canadian military's sole supplier of the C7 rifle and C8 carbine. Colt operates its manufacturing facilities in West Hartford, Connecticut and Kitchener, Ontario.
For more information on Colt and its subsidiaries, please visit www.colt.com.