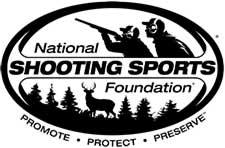 NEWTOWN, Conn. -(Ammoland.com)- With the 2016 presidential primary election season heating up, certain candidates for that high office have taken up a politically expedient argument we have heard before.
Hillary Clinton in the first Democratic candidates' debate took the opportunity to purposefully mischaracterize America's firearms industry as being "wholly protected from any liability" under the Protection of Lawful Commerce in Arms Act (PLCAA).
In an op-ed posted on CNN.com, National Shooting Sports Foundation's Larry Keane responds fully to that charge and explains why the industry fought for and eventually won passage of the PLCAA 10 years ago today.
This is all familiar, of course, as a reminder of how serious the firearms industry was then and remains today about protecting the lawful commerce in firearms as essential both to our system of free enterprise and to our citizens' ability to exercise their right to keep and bear arms.
We take a look back at a hard-hitting TV commercial from the five-year fight to pass the PLCAA.
About NSSF
The National Shooting Sports Foundation is the trade association for the firearms industry. Its mission is to promote, protect and preserve hunting and the shooting sports. Formed in 1961, NSSF has a membership of more than 6,000 manufacturers, distributors, firearms retailers, shooting ranges, sportsmen's organizations and publishers. For more information, log on to www.nssf.org.