Hayden, ID -(AmmoLand.com)- Alien Gear Holsters is proud to announce the release of steel-reinforced Gun Belts.
With a spring-steel core embedded between two layers of English Bridle leather, the Alien Gear Gun Belt will provide your handgun with the support it rightfully deserves. By using the same durable steel as the critically acclaimed Cloak Tuck 3.0 IWB holster, the Alien Gear Leather Gun Belt will eliminate sag while providing superior support to your concealed carry holster.
Customers will also receive 25 percent off the price of the gun belt when ordering an Alien Gear Gun Holster along with it. Get the perfect concealed carry combo today! To match the durability of the steel-reinforced handgun belt, our drum-dyed leather is sewn together with a military grade thread (Tex 270), preventing the durable layers from separating over time. This extra-thick thread has been chosen for its resilience to wear and stunning aesthetics.
Every Alien Gear Gun Belt receives a Triple Edge Finish. This includes an in-house bevel, burnish and paint by the industries' finest craftsmen. Doing things by hand may take longer, but we believe that it's time well spent.
To complement the belt's fine materials and quality stitching, the Alien Gear Gun Belt comes equipped with nickel-plated hardware. This includes a corrosion-resistant roller belt buckle, which allows the belt to effortlessly 'roll' through your buckle without damaging the belt leather. A pair of directional snaps makes it easy to swap out your roller buckle for another with ease.
Once these premium materials come together, our iconic Alien Gear Holsters logo is then pressed into the inside of the gun belt. It's now ready to support the full weight of your pistol or revolver.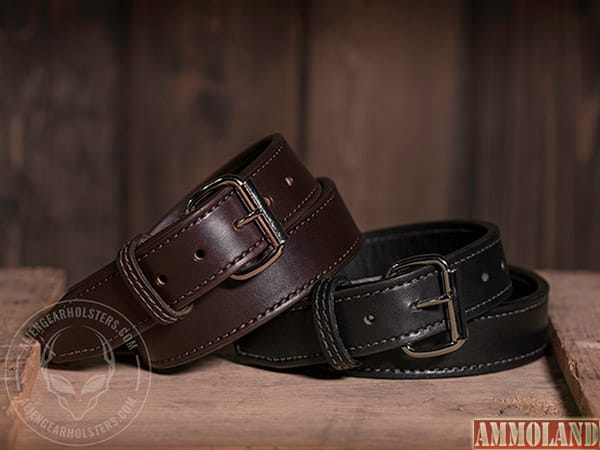 For more information about the Alien Gear Gun Belt, please visit aliengearholsters.com/alien-gear-gun-belt.html Conceal the strength of steel for just $59.88!
About Alien Gear Holsters:
Founded in 2013, Alien Gear Holsters manufactures premium, incredibly comfortable holsters for concealed carry. Alien Gear Holsters are the most comfortable, concealable holsters on the planet. Any planet.
For more information about Alien Gear Holsters, visit www.AlienGearHolsters.com.