Buck Fever Never Felt So Good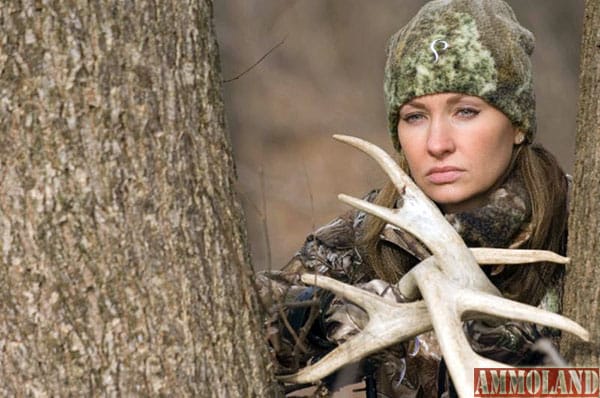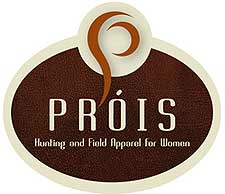 Gunnison, CO -(AmmoLand.com)- Deer season is finally upon us and whether you are a trophy or meat hunter, the end result is the same if you aren't donning the right apparel.
Female hunters deserve the very best fit and function available to ensure a successful harvest and Próis is here to deliver that. Designed by women themselves, Próis pulled out all the stops to ensure the ultimate in silence, concealment, and comfort this deer season.
On the coldest days late in the season, when most hunters opt to stay in bed, you will be geared up and ready to go with Próis' Archtach Down Jacket. Constructed of 800 fill gray goose down, this jacket is made for the serious hunter who doesn't play hooky from a little bad weather. Super lightweight and compressible materials make it a perfect addition to any hunting pack. Should the weather change drastically or you work up a sweat dragging a big buck out of the woods, you'll have no problem stowing it for future use. The Próis Archtach Down Jacket is offered in Realtree APX, Advantage Max 1, MothWing Mountain Mimicry, and Black. It comes in sizes XS-XXL.
Silent, wind-blocking, and water resistant pants are a must when sitting in the deer stand. With Próis' Generation X Pants, you will have just that and more. Warm microfleece lining makes these pants perfect for hunting the rut when sitting all day is necessary. Warmth is a huge factor if you plan to stay out longer than a few hours, especially during late season hunts in colder climates. The Generation X pants offer maximum protection from the elements, while still being lightweight and functional. Deep cargo pockets with magnetic snap closures offer a place for must haves like hand warmers or wind checkers, knees with articulated pleats take the strain off your joints while sitting for extended periods, and elastic drawstrings with cord lock technology draw pants to the boot to keep the cold air out. The Generation X Pants are offered in Realtree AP, Advantage Max 1, and MothWing Mountain Mimicry. Get them in sizes XS-XXL.
Layering is ever-so necessary when it comes to hunting a tree stand. With no natural blockage from the wind and very little body movement, keeping your core warm is paramount to staying comfortable. This is why the Reversible Sherpa Fleece Vest is the perfect addition to your gear list. With camouflage polyester Sherpa fleece on one side and Polartec 200 blaze orange microfleece on the other, this vest is perfect for anyone hunting areas with blaze orange laws. Scapular drop pockets between the shoulder blades are perfect for housing activated hand warmers, further boosting core temperatures. The Reversible Sherpa Fleece comes in Realtree AP and Advantage Max 1 and is offered in sizes XS-XL.
Quite possibly one of the most important and most vulnerable parts of your body are the feet. Cold feet can ruin the best hunt and nobody wants that. Próis staff recommends Incredisocks to keep you warm throughout the day. Made from bamboo charcoal, the sleek designs of the Incredisocks only confirm Incrediwear's commitment to perfection. This recipe ensures a perfect match for the hunting lifestyle. Keeping you warm when it's cold and cool when it's warm, Incredisocks performance unequivocally lives up to the promise of excellence. At this point, you've got all the best gear and you might as well have the socks to match.
Get these items and more at www.proishunting.com or call (970) 641-3355 to receive additional advice from the staff on recommended sizing and camo patterns.
Próis was created for women, by women who refuse to settle for downsized men's gear or upsized children's gear. Each garment is created with the most technologically advanced fabrics available and a host of advanced features to provide comfort, silence and durability. The company's out-of-the-box thinking has resulted in amazing designs for serious hunters that have taken the industry by storm and raised the bar for women's outdoor apparel.
To learn more about the company's innovative line of serious, high-performance huntwear for real women, contact: Próis Hunting and Field Apparel, 28001-B US Highway 50, Gunnison, CO 81230 · (970) 641-3355 · Or visit: www.proishunting.com.
About Próis Hunting Apparel:
Prois Hunting Apparel for Women (pronounced 'pro-iss') manufactures athletic, technical hunting and shooting clothing for women. Visit us and see what products our staff suggests for hunting big game!
For more information, visit: www.ProisHunting.com.