By Mike Searson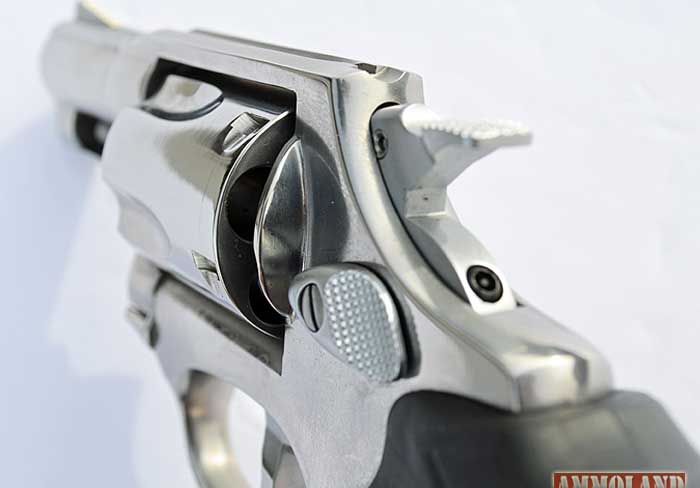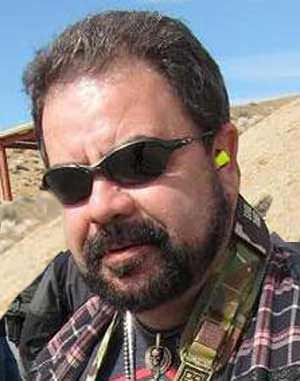 USA -(Ammoland.com)- When it comes to a home defense or concealed carry piece, conventional wisdom follows that you want to spend as much as you can for the best tool to protect your life and the lives of your loved ones.
That said, a good defensive arm, does not need to cost an arm and a leg.
We recently received a Rossi Model R35202 for review (that model name doesn't exactly grab you, we know). Being a long time collector of Colt and Smith & Wesson revolvers we were about to dismiss it as a novelty revolver from South America for people who wouldn't spring an extra $50 for a "Smith".
Until we price-checked J-Frames and saw them at double to triple the street price of the Rossi (Between $279 and $329 for the Rossi with used Smith's hitting the gun counter at just under $500 and new ones going for over $750).
Taurus manufactures the R35202 under contract with Rossi in a facility owned by Taurus in Sao Leopoldo, Brazil. This is done on the tooling and machinery that Rossi has been using for decades.
Rossi Model R35202 The Good
We carefully looked over our R35202. The finish was a high polished stainless steel that reminded us of the Smith & Wesson's of old. There was no lock in the side plate (instead a locking mechanism is located at the base of the hammer) and the hammer used an external firing pin like Smith & Wesson and Colt used to use.
It had an ugly rubber grip, but that's purely subjective because we prefer wood or S&W G10 style grips on our pistols.
The grip does a great job at absorbing recoil that would ordinarily go right to your hand on a model like this if wooden stocks were installed.
On the range the little revolver performed well. The rubber grip soaks up much of the recoil and accuracy was actually superior to our own Smith & Wesson Model 642.
Out of 300 caliber rounds of various 38 Special we had on hand from light 148 gr HBWC to Federal +P JHP, we had zero issues.
Rossi Model R35202 The Bad
The big rubber grip was a bit unsightly, but this is not an heirloom firearm meant to sit in a safe or display case. This is designed as a revolver intended to save your life.
It might be nitpicking, but the model name does not help much in the memory department sounding more like a manufacturing SKU# than a CCW piece, but if it keeps the price down, so be it.
Rossi Model R35202 The Reality
Our first experience with a Rossi came about 25 years ago. It was a used 38 Special following the lines of a K-Frame Smith & Wesson. Despite it being made in Israel, we found that particular handgun to be a sub-par revolver. The owner told us he kept it as a "Car gun". If his car was stolen or burglarized, he was only out $100. It was there in case he left home without his S&W semi auto and if he ever had to use it and it was impounded into evidence, he would not be too broken hearted.
The latter statement probably makes more sense than leaving a handgun in a vehicle for possible theft.
Around the same time, a friend showed us his concealed carry piece, another Rossi, this one looked like a J-Frame Smith, but was chambered in 22 long rifle and held 7 rounds. While the trigger was nice and the fit and finish was decent; it was not very accurate by our standards and we wondered why Jim clung to it as a carry gun.
His reasoning was it held 7 shots instead of 6 and that 22 lr was more than adequate for his needs. He was retired and on a fixed income and that was what he could afford at the time.
Ironically, his Concealed Weapon Permit was one of the first 10 issued in the State of Florida and as far as we know he is packing that Rossi to this day.
So we get why someone would opt for something cheaper: either financial loss if the handgun is used defensively or spending a week's salary vs. a month's salary to defend yourself.
However, if the Rossi models we saw back then were made anywhere close to what this newer model is like, we probably would not have stigmatized them as "cheap" but would have referred to them instead as "a great value".
Specs:
Model: R35202
Caliber: 38 SPECIAL
Weight: 24 oz
Capacity: 5 Shot Barrel Length: 2″
Finish: Stainless Steel
UPC: 6-62205-35202-7
Grips Stock: Rubber Grips
MSRP: $454.89
Rossi R35202 Revolver Resources:
---
Check out a video review of the Rossi Model R35202 by oneeyedpatriot:
---
About Mike Searson
Mike Searson's career as a shooter began as a Marine Rifleman at age 17. He has worked in the firearms industry his entire adult life as a Gunsmith, Ballistician, Consultant, Salesman, Author and was first certified to teach firearms safety in 1989.
Mike has written over 2000 articles for a number of magazines, websites and newsletters including Blade, RECOIL, OFF-GRID, Tactical Officer, SWAT, Tactical World, Gun Digest, Examiner.com and the US Concealed Carry Association as well as AmmoLand Shooting Sports News.