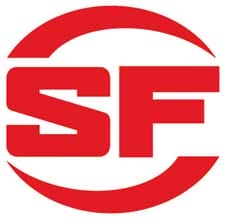 Fountain Valley, CA -(AmmoLand.com)- SureFire, LLC, manufacturer of high-performance illumination tools, suppressors, and tactical products, has been awarded the United Kingdom Ministry of Defence contract for Tactical Hearing Protection System Basic User Capability.
This UK MOD contract is for SureFire EP4 Sonic Defender Plus Earplugs, ( tiny.cc/jkxq5x ) with an initial purchase quantity of over 200,000 pairs. Issued in March of 2015, the seven-year contract extends through March of 2022 and marks a significant win for SureFire, given the company's EP4 earplugs had to pass the rigorous environmental testing for the UK Defence Standardization (DSTAN) testing to even be considered.
EP4 Sonic Defenders Plus earplugs protect one's hearing without interfering with the ability to hear routine sounds, conversations, or orders—of particular importance in military and other tactical applications. A triple-flanged stem seals in the ear canal to provide a secure fit and all-day comfort, while special noise-reducing filters in the stems lower potentially dangerous sounds (above 85dB) and allow safe sounds (below 85dB) to pass through into the ear canal and be heard. Attached to every filter is a filter cap, which can be inserted for additional hearing protection and to block out lower-level noise—for when hearing ambient sounds or conversations isn't critical—to achieve a significant Noise Reduction Rating (NRR) of 24dB.
Like all EarPro Sonic Defenders earplugs, EP4s feature patented EarLock retention rings—available in three sizes: S, M, and L—that "lock" the earplug in place so it won't come loose or work its way out of the ear. Constructed of a hypoallergenic soft polymer, depending on use and care, Sonic Defenders Plus earplugs are extremely comfortable, easy to care for, and have a service life of six months or more, depending on use and care. They are also color coded to ensure that the correct earplug goes into the correct ear quickly and easily, even during high-stress situations typically faced by military or law enforcement professionals.
Adding to their usefulness in tactical applications, EP4s have a low-profile design, so they can be worn in conjunction with a hat, helmet, or supplemental hearing muffs, and they can even be left in while using a phone or radio. EP4s can also serve as earpieces for compatible radio communication systems simply by removing the noise-reducing filter and attaching the earpiece to the system.
EP4 Sonic Defenders Plus are sold as individual pairs or in bulk, with 25 pairs per a box, and have an MSRP ranging from $12.40 to $14.95 per pair, depending on bulk or individual purchase.
EP4s come standard with a plastic carrying case and a detachable polymer lanyard and are available in three different colors and sizes from authorized SureFire dealers or directly from SureFire at www.surefire.com.
About SureFire:
SureFire, LLC is the leading manufacturer of high-performance flashlights, WeaponLights, suppressors, and other tactical equipment for those who go in harm's way—as well as discerning civilian users who demand the very best. All SureFire products are designed, perfected, and manufactured in Fountain Valley, California with the finest materials and components. As a testament to their quality, innovation, and performance, SureFire illumination tools are used by more SWAT teams and elite special operations units than any other brand. SureFire is an ISO 9001:2000-certified company.
For more information, visit: www.SureFire.com.