Edited by Vin T. Sparano; Skyhorse Publishing paperback, also available as an ebook; November 17, 2015; ISBN: 978-1-63450-847-6; $24.99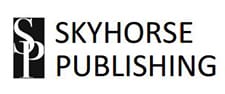 New York, NY -(AmmoLand.com)- Skyhorse Publishing presents a new anthology by Vin T. Sparano that is sure to be a welcome addition to any outdoor enthusiast's bookshelf.
In Tales of Woods and Waters: An Anthology of Classic Hunting and Fishing Stories, well-known outdoor editor Vin T. Sparano has collected thirty-seven of the greatest, most enjoyable, and most well-written outdoor stories to have been published.
Experience the tension of hunting in the jungles of Tanzania in Jim Carmichael's "Kill the Leopard," the joys of your first .22 in Garth Sanders's "My First Rifle," the nuances of river fishing in Frank Conaway's "Big Water, Little Men," and the enduring challenge of turkey hunting in Charles Elliott's "The Old Man and the Tom." Spanning the world and its varied forms of wildlife, these stories demonstrate that no matter where one hunts, shoots, or fishes, the outdoors will always be an important place to form memories that last a lifetime.
Along with Sparano's other collections of hunting stories, Classic Hunting Tales and The Greatest Hunting Stories Ever Told, also published by Skyhorse, this anthology will likely hold a special place on any outdoorsman's shelf for years to come.
About the Editor:
Vin T. Sparano has been an outdoor editor and writer for more than fifty years. He is editor emeritus of Outdoor Life magazine, having served as editor-in-chief from 1990 to 1995 and previously as the executive editor for more than ten years. His work in the field includes numerous articles and syndicated feature writing for USA Today and Gannett newspapers. He has written and edited eighteen books, including The Greatest Hunting Stories Ever Told and Classic Hunting Tales. He is a past president of the New York Metropolitan Outdoor Press Association and a heritage member of the Professional Outdoor Media Association. Sparano lives in Waretown, New Jersey.