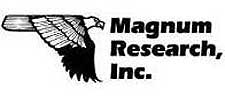 Greeley, PA -(AmmoLand.com)- Following on the heels of the very successful limited edition Desert Eagle Mark XIX animal prints introduced earlier this year, Magnum Research now completes the series with the introduction of the Kryptek Typhon and the Zebra; both are available in either .50 AE or .44 Mag.
"The excitement among our dealers with the Desert Eagle animal prints was confirmation that consumers really do want something a little bit different than what they are used to seeing. The Cheetah, Kryptek Highlander and Snakeskin Desert Eagles sold very rapidly," stated Frank Harris, VP of Sales of Marketing. "When you take the largest, most powerful handgun in the world and marry it with a unique animal print, the gun buying public really takes notice."
The last two new designs, the Kryptek Typhon and the Zebra patterns, utilize a water transfer method. It has been extensively tested for durability and has proven to be very tough; even cleaning solvents and acetone will not soften or damage the finish.
The Desert Eagle .50 AE is a gas-operated, semi-automatic pistol with a 7-round capacity in .50 AE and 8-round capacity in .44 Magnum. Both guns measure 10.75" in length with a 6" barrel. Slide width is 1.25", height 6.25" and the weight with an empty magazine is approximately 4 lbs. 5.8 oz. in .50 AE, and 4 lbs. 6.6 oz. in the .44 Mag. It has a trigger reach of 2.75" and a sight radius of 8.5" with the 6" barrel. The construction of the Desert Eagle utilizes the latest CNC machine technology providing exacting specifications with tight tolerances creating a work of art in a precision firearm. The grip is anatomically formed and provides an ideal hand seating angle for two-handed shooting allowing for comfortable, rapid and accurate firing. The Weaver style accessory rail easily allows for aftermarket optics and scope rings.
The limited edition Kryptek Typhon and Zebra print Desert Eagles are only available while supplies last. Please visit your favorite dealer today to purchase it in either .50 AE or .44 Magnum.
The MSRP on either of the new patterns for the Desert Eagle is $1793 for the .50 AE or the .44 Magnum. For more information about Magnum Research products, visit www.magnumresearch.com.
About Magnum Research Inc. (MRI):
Magnum Research Inc. (MRI) opened up a new chapter in its 25 year old history when the Minneapolis, MN based company was purchased by Kahr Arms in June 2010. Kahr Arms, based in Worcester, MA with offices and factories in Massachusetts, New York, Illinois and California is a well known producer of high quality compact handguns and maker of the world famous Thompson submachine guns commonly known as the "Tommy Gun." Magnum Research's founders, Jim Skildum and John Risdall had been involved with the company since 1979. Both men oversaw the ascent of the Desert Eagle Pistol from a concept on paper to a pop culture icon including a Playboy magazine front cover featuring Pamela Anderson showing off a Pink Desert Eagle pistol.
For more information, visit: www.MagnumResearch.com.