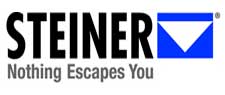 Greeley, CO -(AmmoLand.com)- The countdown to Christmas Day is on, and shoppers are eagerly scrambling to buy the perfect gifts for their loved ones.
To help you complete your shopping list, Steiner has listed the top three items that are perfect for stuffing stockings.
Steiner Miniscope:
The Steiner Miniscope is an 8×22, pocket-sized monocular, that one can carry with them no matter where they go. The Miniscope measures 2"x 2", weighs 2.8 oz., and provides incredible clarity, brightness and a wide field of view.
MSRP for the Steiner Miniscope is $99.99. ( but we found it for less online: tiny.cc/cqva7x . ~ AmmoLand )
Champ 8×22 Compact Binocular:
Every traveler, sports fan and active outdoorsman needs a good binocular to see and enjoy their surroundings. The compact Champ 8×22 binocular ensures sharp, crisp images and gets you closer to the action whether you're on the water, in the field or watching your favorite sports team.
The compact Champ 8×22 binocular features 8x magnification and measure 4.1"x4.4," and weigh only 2.8 oz.
MSRP for Steiner's Champ 8×22 binocular is $114.99. ( We found for under $90.00 online : http://tiny.cc/ltva7x ~ AmmoLand )
Steiner – Floating Neck Strap:
For the boating enthusiasts, Steiner recommends the Float Strap with ClicLoc® for your Steiner marine binocular. The Floating Neck Strap protects your investment by keeping even the largest binoculars afloat if accidentally dropped in the water.
The neck strap is padded in a visible yellow, long-lasting waterproof jacket, and fits all 7×50 binoculars, such as the Navigator Pro, Commander and Global Commander models.
MSRP for the Floating Neck Strap is $44.99.
For more information about Steiner and its complete list of products, visit www.steiner-optics.com.
About Steiner Optics:
For nearly 70 years, Steiner Germany has made trusted optics for life's defining moments. The successful pursuit and capture of these moments demands the fast and precise detection, location and identification of a distant objective. Whether the objective is wildlife, a marine bearing, law enforcement suspect or military combatant, Steiner optics enhance an individual's most important sense, vision, so that on land or sea –– Nothing Escapes You. For more information, contact: Steiner-Optics, 920 54th Avenue, Suite 200, Greeley, CO 80634; call (970) 356-1670 or toll free (888) 228-7747.
Visit the company website at www.steiner-optics.com or www.facebook.com/SteinerOptics.