Ready for some new gear for your new year?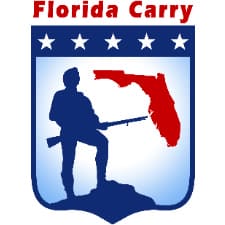 Tallahassee, FL -(AmmoLand.com)- Win a S&W 1911SC E-Series Handgun and holsters for Open and Concealed Carry – Approx $2,000 Retail Value.
Just register as a Florida Carry Member at: https://www.floridacarry.org/join or at least sign up for our email alerts on the same page.
No purchase or donation is necessary. (However, we do need your membership or donation to support Florida Carry's gun rights work.)
All current members and supporters as of April 1st, 2016 will be entered to win. We polled our Facebook group and this is the firearm that was most requested as the prize.
When you win, you'll just have to pay whatever fees your local Federally Licensed Firearms Dealer (FFL) charges to lawfully transfer the firearm to you. ($25 to $30 at most Florida FFLs.)
Winners will receive (at least):
S&W 1911SC E-Series .45 ACP Pistol.
OWB Open Carry Holster.
Panther Concealment Holster.
More Pending…  Stay tuned!
We have multiple bills in the FL Legislature and huge fights ongoing in the courts this year.  We rely on your membership to allow us to protect the right to bear arms for self-defense.
About Florida Carry, Inc.:
Florida Carry, Inc. is a non-profit, non-partisan, grassroots organization dedicated to advancing the fundamental rights of all Floridians to keep and bear arms for self-defense as guaranteed by the Second Amendment to the United States Constitution and Article I, Sections 2 and 8 of the Florida Constitution. Florida Carry stands to represent our supporters, members, and millions of defensive arms owners of Florida. We are not beholden to any national organization's agenda that may compromise that mission. Florida Carry works tirelessly toward striking down ill-conceived gun and weapons control laws that have been proven to provide safe havens to criminals and be deadly to law-abiding citizens.
For more information, please visit www.FloridaCarry.org.