Happy New Year from Smith & Wesson and Thompson/Center Arms!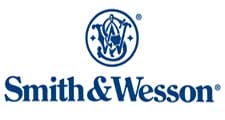 Springfield, MA -(AmmoLand.com)- On behalf of both companies, the team at Blue Heron Communications would like to extend a special invitation to schedule a personal booth tour for all of those who will be attending the 2016 SHOT Show in Las Vegas.
A designated time for your personal booth tour can be scheduled now, so please let us know which day and time works best for you so that you will have ample time to see the latest products from Smith & Wesson and Thompson/Center. When scheduling your booth visit, please let us know if you have any specific needs so that we can make the most out of your time in the booth. As always, it is our goal to make your SHOT Show experience as efficient and beneficial as possible for you and your audiences.
To schedule a tour, simply reply to this email and we'll make sure everything is ready upon your arrival. Please be sure to indicate your media affiliation(s), any specific interview requests or other accommodations that we can help fulfill.
Upon entering the booth, please check in at the Reception Desk as Matt Rice and Jeff Puckett of Blue Heron Communications will be there to greet you and start the tour.
Travel safely and we look forward to seeing you in Las Vegas.
Smith & Wesson – Thompson/Center Arms
SHOT Show Booth #13729
About Smith & Wesson:
Smith & Wesson Holding Corporation (NASDAQ Global Select: SWHC) is a U.S.-based leader in firearm manufacturing and design, delivering a broad portfolio of quality firearms, related products, and training to the global military, law enforcement, and consumer markets. The company's firearm division brands include Smith & Wesson, M&P, and Thompson/Center Arms. As an industry leading manufacturer of shooting, reloading, gunsmithing and gun cleaning supplies, the company's accessories division produces innovative, top quality products under Battenfeld Technologies, Inc., including Caldwell Shooting Supplies, Wheeler Engineering, Tipton Gun Cleaning Supplies, Frankford Arsenal Reloading Tools, Lockdown Vault Accessories, and Hooyman Premium Tree Saws. Smith & Wesson facilities are located in Massachusetts, Maine, Connecticut, and Missouri.
For more information on Smith & Wesson, call (800) 331-0852 or log on to www.smith-wesson.com.